Roman Polanski's lawyers have asked that the director be released from Swiss custody, filing a motion in court Tuesday in an effort to stop his extradition to the U.S. over charges stemming from a 1977 statutory rape case.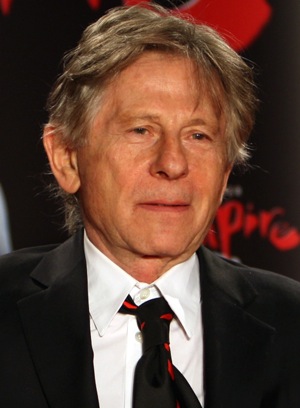 "The decision will be made within the next weeks," the Swiss Federal Criminal Court said after announcing the filing. As such, 76-year-old Polanski will remain imprisoned through the verdict and any appeals.
The criminal court will decide if they believe the U.S. request for Polanski's capture is legal, Swiss Justice Ministry spokesman Guido Balmer told the Associated Press.
Both the Justice Ministry and Polanski could later appeal decisions at the Federal Tribunal, Switzerland's highest court.
The motion filed also included proposals for bail and "guarantees," according to Polanski's French lawyer Herve Temime.
House arrest at the directors' Swiss chalet in Gstaad could be an option, he added.
"Our first concern, and principle concern, is that Mr. Polanski be set free" from jail while "remaining on Swiss territory," Temime told reporters at the Justice Palace in Paris. "He has a chalet in Switzerland. He would naturally accept to be placed under house arrest during the followup of the extradition proceedings."
EARLIER:
Shock over the arrest of Roman Polanski grew in intensity Monday, with the international film community voicing its anger and alarm.
More than 100 filmmakers, producers and actors signed a quickly growing petition — gathered by the French artists rights group SACD — calling for the release of Polanski, who was arrested Saturday night in Zurich, Switzerland, acting on a request from U.S. authorities.Shock over the arrest of Roman Polanski grew in intensity Monday, with the international film community voicing its anger and alarm.
The list included top movie industry names like Pedro Almodovar, Tilda Swinton, Michael Mann and Darren Aronofsky — as well as the Cannes Film Festival, where the documentary, "Roman Polanski: Wanted and Desired," had its world premiere last year. (Read the petition.)
Meanwhile, France and Poland both lodged protests with Switzerland and lobbied Secretary of State Hillary Clinton to get involved. French Foreign Minister Bernard Kouchner called the arrest "a bit sinister."
They aren't the only angry ones.
Polanski's high-profile French attorney said his client was "in a fighting mood" and would resist his extradition from Switzerland to the United States. His legal team will try to prove that the extradition request is illegal, his attorney Herve Temime told the Associated Press.
"Taking into account the extraordinary conditions of his arrest, his Swiss lawyer will seek his freedom without delay," Temime said.
"He was shocked, dumbfounded, but he is in a fighting mood and he is very determined to defend himself," Temime said.
The Swiss Justice Ministry said Monday that the director could be freed on bail if he doesn't flee Switzerland. That situation is "not entirely excluded" under Swiss law, said justice spokesman Guido Balmer, adding that Polanski could file a motion on bail.
Before that request could be granted, however, a lengthy examination of evidence would have to occur.
Federal officials have 60 days to submit a request for his transfer, according to a 1990 ruling between Switzerland and the U.S. That request will then be looked at by the Swiss Justice Ministry. Even if it is approved, it can be appealed. Polanski, who has dual French-Polish citizenship, could spend months in detention.
The famous director gets three meals a day, has a TV in his room and can go outside for one hour of exercise.
Meanwhile, the L.A. legal team representing the director in a bid to get his case dismissed may have triggered the extradition action, the Los Angeles Times reported Monday afternoon on its website.
A July filing in Polanski's appeal of a court decision to let the case proceed noted that the L.A. County district attorney's office had not made a serious effort to have him arrested over the decades.
The defense filing apparently prompted the D.A. to act, the Times said, citing information from two people close to the case.
The D.A.'s office responded to the report with a chronology of its ongoing efforts to have Polanski arrested over the years. "Attempts were made before to have him arrested, but this one was successful," spokeswoman Sandi Gibbons said late Monday. "We're not going to elaborate beyond that."
Polanski attorney Chad Hummel declined to comment on the Times report Monday afternoon.