Sidney Kimmel Entertainment is finally showing signs of life after two years of inactivity.
Following a string of box office disappointments such as " "The Kite Runner," "United 93," and "Synecdoche, New York," the company announced that it would refocus its attention on films with more commercial appeal. On the heels of a restructuring that more than halved the company's production slate and slashed staff, Kimmel is at long last revealing the fruits of their overhaul.
With the Chris Rock ensemble comedy "Death at a Funeral" hitting theaters this Friday, Kimmel announced Monday that its second post-restructuring film is going into production this summer — the horror movie "Pay the Ghost."
Asked if the company been dormant since it announced it would reorient its focus towards attracting box office rather than critical accolades, Tony Angellotti, a spokesman for Kimmel, told TheWrap: "It's been very active internally developing projects, but between the indie world, banks closing down, the capital crisis — it's just taken time."
Dennis Iliadis, who previously directed last year's remake of Wes Craven's "The Last House on the Left," will direct the supernatural thriller from a screenplay by Dan Kay.
It's a sign that the company is serious about relaunching. Production on "Funeral had been announced over a year ago and the long lag time between projects had left many in the industry speculating that the company would shut down.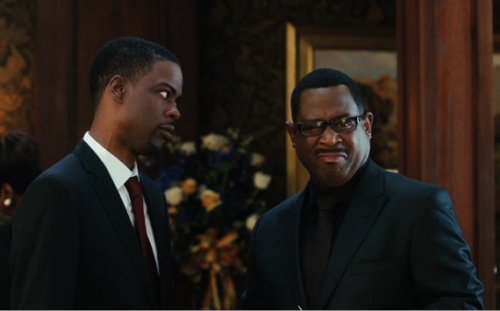 Angellotti said that "Funeral" and "Pay the Ghost" are just the beginning of what will eventually be a more complete production slate, and that the 18 month lagtime between features will be a thing of the past.
"I think what's going to happen is a lot of pictures they'd intended to develop are going to get made," Angellotti said.
"There will be a number of projects we'll be announcing in the near future, beyond this announcement today. It's taken a while to set them up because Kimmel hasn't previously been in the commercial business. "
The changes at the production company aren't done yet. Bingham Ray, one of the leading figures in independent film as a co-founder of October Films, is leaving Sidney Kimmel Entertainment after a three-year run at the company, TheWrap has confirmed. His tenure included the release of several well-received films, but a scant number of boxoffice hits. Ray's art house bona fides no longer fit well with the studio's new paradigm.
Ray has worked at Sidney Kimmel Entertainment since April, 2007, first as president of distribution and more recently as president of creative affairs. He was previously at United Artists and at October Films, where he shepherded such films as "Breaking the Waves," "Life is Sweet" and the Best Picture Oscar nominee "Secrets and Lies."
He is expected to take a producer's role on some upcoming Kimmel films, including the Jon Amiel comedy "Old Timers."
Steve Pond contributed to this report.