"Lost" only just ended its six-season run last month, but several cast members of the ABC series already have found life off the island.
Only two "Lost" stars have immediate plans to get back on TV.
Elizabeth Mitchell, who played Dr. Juliet Burke, moved over to the ABC sci-fi drama "V" earlier this year after her character was killed off in the season premiere. Now she has landed a role in the drama "Answers to Nothing" with Dane Cook, due to hit screens later this year.
Daniel Dae Kim, who played Jin-Soo Kwan, also returns to the small screen this fall with a leading role on the CBS remake of "Hawaii Five-O." Kim also is working on two movies — "Death Games" with Samuel L. Jackson and Nina Dobrev ("The Vampire Diaries") and the Philip K. Dick adaptation "The Adjustment Bureau" with Matt Damon.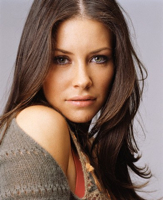 A number of the castaways are working on film projects.
Matthew Fox, who played Dr. Jack Shephard, is signed on to the title role, a hit man, in "Billy Smoke," based on a comic from alt-comic company Oni Press. Oni also published the graphic novel that inspired the Michael Cera starrer "Scott Pilgrim vs. the World," due out in August.
Like Fox, most of the other "Lost" stars seem to be sticking to the action, sci-fi and fantasy genres.
Evangeline Lilly, who played fugitive Kate Austin, is following up her appearance in "The Hurt Locker" with a role in upcoming robot boxing flick "Real Steel" alongside Hugh Jackman.
Harold Perrineau is working on a pair of movies — vigilante revenge thriller "The Hungry Rabbit Jumps" with Nicolas Cage and January Jones, and an upcoming sequel to the comic-inspired vampire movie "30 Days of Night."
Emilie de Ravin, who played Claire Littleton, won't be appearing on
screen, but she also has a fantasy movie in the works — she'll be voicing one of the characters in "300" and "Watchmen" director Zack Snyder's animated "Legend of the Guardians: The Owls of Ga'Hoole," due out in September. Along with de Ravin, "Owls" features the voices of Helen Mirren, Geoffrey Rush and "True Blood's" Ryan Kwanten.
Oddly, one "Lost" star who hasn't lined up any new work yet is Josh Holloway, who starred as Sawyer, the show's resident bad boy. But Holloway probably won't remain unemployed much longer — he's rumored to be in talks with Marvel Comics about playing an unspecified role in one of their upcoming superhero films.
Two early "Losties" also have been keeping busy. Ian Somerhalder, who played Boone Carlyle, is on The CW's hit "The Vampire Diaries," and Dominic Monaghan, a regular on the first three seasons as Charlie Pace, had a role in the ABC sci-fi series "FlashForward," which was canceled last month. He moves on to star in "Pet," a thriller about a crazed stalker who works at an animal shelter.