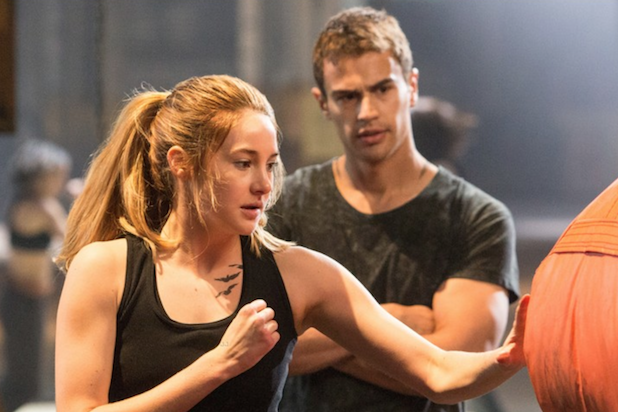 Lionsgate has signed an output agreement with Tele München Group (TMG) that will cover the distribution of films released under its Summit label in Germany and Austria.
The deal comes as the studio is preparing to launch "Divergent" in Germany. The young adult adventure has grossed slightly more than $100 million worldwide, but has yet to open in many foreign markets.
See photos: 49 Summer Movies on Our Radar: From 'Amazing Spider-Man' to Tina Fey's Next Comedy
Lionsgate acquired Summit in 2012, in a deal valued at more than $400 million. In addition to planned "Divergent" sequels, other Summit titles covered under the deal include a sequel to last year's "Now You See Me," the fantasy epic "Gods of Egypt" and the Vin Diesel vehicle "The Last Witch Hunter."  Terms of the pact were not disclosed, but Lionsgate said it was a multi-year deal. 
Also read: 21 Summer Movies We're Dying to See – From 'Transformers 4' to 'Godzilla'
It comes on the heels of a six-year output agreement between Summit and TMG. Films from the Lionsgate label, such as "The Hunger Games" and "Expendables" franchises, will continue to be distributed through Studio Canal in Germany and Austria.