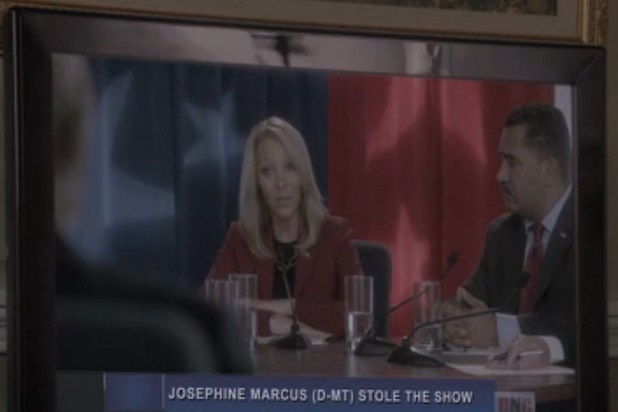 Get ready for Congresswoman Phoebe.
Lisa Kudrow joins the cast of the ABC drama "Scandal" this season, trading in the well-meaning but airheaded ways of her former "Friends" character for the political predation of Congresswoman Josephine Marcus.
See video: 'Scandal' Star Kerry Washington Disses Anthony Weiner on Kimmel
In a new clip featuring Kudrow in her role, Marcus comes out gunning for President Fitzgerald Grant (Tony Goldwyn) during a television appearance, suggesting that the scandal-plagued chief executive "tame his cobra."
"At this point, I'm more interested in him not showing certain things. I think it's high time the man tame his cobra and keep the lid on the basket so our country can focus on education [and] keeping jobs here at home," Kudrow-as-Marcus declares.
Watch the clip below: