"Lost" and "Oz" alum Harold Perrineau has joined the cast of FX's "Sons of Anarchy," where he'll be one of the SAMCRO gang's major enemies in season five.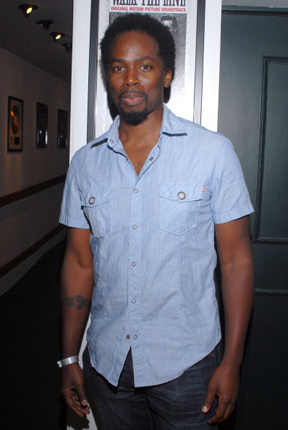 Perrineau will play former drug ring leader Damon Pope, whose daughter was killed by SAMCRO member Tig (Kim Coates) in the season four finale. That leaves newly-installed SAMCRO leader Jax (Charlie Hunnam) with problems galore as the season begins.
"We have our Damon Pope," "Sons of Anarchy" creator Kurt Sutter tweeted last week, before the announcement. "That news will break soon. Couldn't be more thrilled with the choice. Top notch actor. And a very unique choice."
Also read: Katey Sagal on 'Sons of Anarchy' Season Finale — and How It All Ends
Sutter confirmed Perrineau as Pope with a tweet pointing to a story at TVLine.com, and added, "Initially we looking (sic) into the rap world to cast Damon Pope. Ultimately it all felt like bad stunt casting and I realized I needed an ACTOR."
Perrineau is one of at least three new cast members for the fifth season of "SOA." Real-life biker Chuck Zito and "NYPD Blue" and "Dexter" alum Jimmy Smits will also spend time in Charming, with Smits playing Latino gangster Nero Padilla, a new mentor for Jax.
Photo from Getty