"Lost" star Josh Holloway has found a new gig.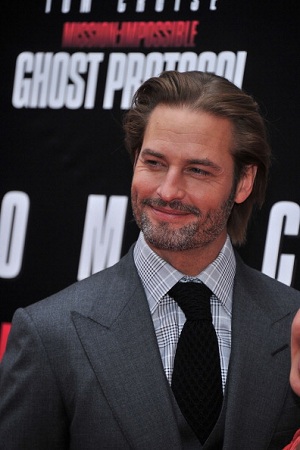 Holloway, who played James "Sawyer" Ford on the J.J. Abrams TV drama, will star in CBS's drama "Intelligence."
Also read: 'Beverly Hills Cop' Among 3 CBS Pilot Orders
"Intelligence," from writer Michael Seitzman ("North Country") and director David Semel ("American Horror Story: Asylum"), is centered at U.S. Cyber Command, and focuses on a unit that has been created around one agent with a very special gift, a microchip that has been implanted in his brain that allows him to access the entire electromagnetic spectrum.
Holloway will play intelligence officer and former Navy SEAL Gabriel Black.
ABC Studios is producing, with Tripp Vinson ("The Number 23") also producing.
In addition to "Lost," Holloway appeared in "Mission: Impossible — Ghost Protocol" and stars in the upcoming film "Battle of the Year: The Dream Team," which is also being produced by Vinson.