Micheline Chau, president and COO of Lucasfilm, has retired after two decades with the company, Lucasfilm announced on Wednesday.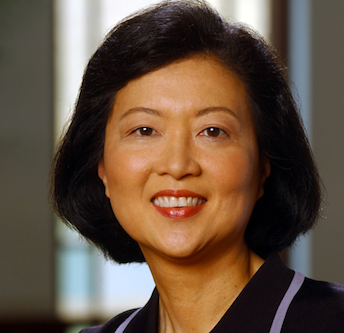 Kathleen Kennedy, who joined Lucasfilm as co-chairman in June, will serve as interim president. The heads of the various departments, such as Industrial Light & Magic animation, LucasArts (gaming) and licensing, will report to Kennedy for the time being.
The company has no plans to name an immediate replacement for the COO position.
"I've spent the past two decades at Lucasfilm growing the business and in the process have had the distinct pleasure of working with some of the most creative people in the world," Chau said in a statement. "I'm very proud of what Lucasfilm has accomplished during my tenure and I know the company is set up for great things and will continue to inspire audiences for a long time to come."
Chau joined the company as CFO and became president and COO in 2003. She oversaw the development of several projects that helped grow the Lucasfilm brand, including the a TV series, "Star Wars: The Clone Wars," and the creation of the company's animation division.
She has also been a driving force behind the company's international expansion, including the opening of a studio in Singapore.
"I've been very fortunate to have Mich at the helm of my company," George Lucas, founder and co-chairman of Lucasfilm, said in as statement. "She has provided the focus and strategy needed to keep Lucasfilm at the forefront of the global entertainment industry. Mich has been a key member of my executive team for over 20-years and she will be missed. I wish her the best in her retirement."
Lucas has been eying an exit from the company as well, stating his plans to retire within the next few years. The arrival of Kennedy, a long-time Lucas collaborator, was yet another sign of the "Star Wars" creator's slow but steady march out of the company that bears his name.