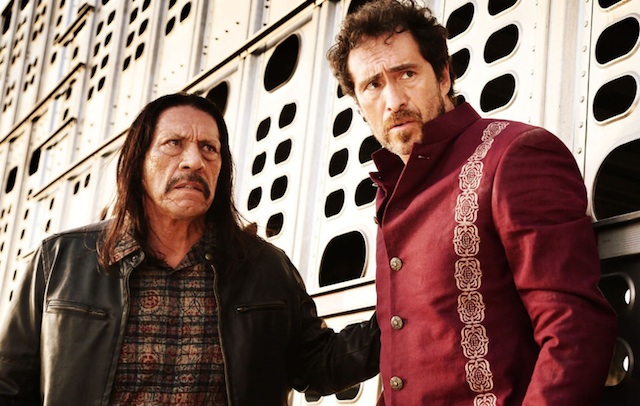 Open Road Films is shifting the release dates for "Machete Kills" and "Homefront," the indie distributor said Thursday.
The slice-and-dice sequel will hit theaters on Oct. 4, 2013 where it will square off against the Sandra Bullock and George Clooney space adventure "Gravity." It was previously scheduled to debut on Sept. 13, when it would have been pitted against the Robert De Niro mob comedy "The Family" and the sequel to the low-budget horror film "Insidious."
Robert Rodriguez once again directs the latest installment in the improbable "Machete" franchise, with Danny Trejo returning as the titular ex-Federale. In this adventure, Machete is tasked with taking down a madman revolutionary and an eccentric billionaire arms dealer. The idiosyncratic cast includes Mel Gibson and Lady Gaga.
Open Road is also shifting the action film "Homefront" from Oct. 4, 2013, to Nov. 27, 2013, where it will debut in the heart of the Thanksgiving holiday. The film faces a number of tough competitors in its new release slot, including the family film "Frozen" and the second week of "The Hunger Games: Catching Fire."
"Homefront" stars Jason Statham, James Franco and Winona Ryder and features a screenplay by Sylvester Stallone. The film centers on a widowed ex-DEA agent who retires to a small town for the sake of his 10-year-old daughter, but finds trouble lurking in his new home.