Madeleine Brand has quit her top-rated KPCC morning news show and is leaving the Southern California Public Radio station a month after an on-air shotgun marriage with A. Martinez, a former sports talk-show host.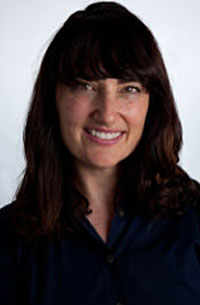 According to KPCC, Brand is leaving to "pursue other career opportunities."
The departure came soon after KPCC expanded her show by an hour and paired Brand with Martinez, who came from an AM sports talk station, 710 KSPN.
And it also followed a surprise move by KPCC to drop the award-winning afternoon show of veteran journalist Patt Morrison after six years, in part to make room in its schedule for the expanded Brand-Martinez show.
Also read: KPCC Drops Patt Morrison's Show After 6 Years
But the veteran news host Brand was clearly an uncomfortable fit with the news novice Martinez, whose arrival coincided with a three-year, $6 million grant from the Corporation for Public Broadcasting, requiring the station to beef up its Latino presence.
KPCC Content Vice President Russ Stanton told Los Angeles magazine this year that the grant from the Corporation for Public Broadcasting required hiring a Latino co-host. (That requirement was part of the first year of the grant, for which the station received $1.8 million; the remainder of the grant is still pending.)
Also read: Former L.A. Times Editor Russ Stanton Jumps to KPCC
Brand, launched the show two years ago in the wake of cuts at National Public Radio where she had been working. It turned out to be the best-performing weekday show produced by KPCC, the largest public radio station in Southern California.
Brand's show became "Brand & Martinez," which paired the polished radio news host with a news novice from a sports background.
An individual with knowledge of the situation told TheWrap that Brand had told Stanton and SCPR CEO Bill Davis that she would not stay if Martinez remained her co-host. Apparently the station did not believe she would follow through, leaving them shocked by the decision announced on Friday. (Another individual familiar with the situation denies that an ultimatum was made, and that Brand had told the station two weeks ago that she was unhappy and departing.)
She will be replaced by Alex Cohen on the station's 9 to 11 a.m. weekday news magazine show, joining co-host A Martinez starting Monday. Cohen is currently the station's anchor for its segments on NPR's afternoon program "All Things Considered."
The station is hoping that listeners disappointed with Brand's departure will be reassured by the presence of Cohen, whose experience with NPR and at San Francisco public radio station KQED FM, where she served as Los Angeles bureau chief will help fill the "seasoned,serious journalist" void left by Brand's departure.
"We are very fortunate to have in Alex a co-host with the combination of news judgment, experience and a lively, energetic on-air presence," Stanton said of the new co-host Friday in a news story on the KPCC web site. "She has a range of experience in public broadcasting and journalism that few can match; she is smart, tenacious and insightful."
The title of the reconfigured show will be announced Monday.