Madonna's panties are in a bunch over the fact that her underwear went up on the auction block, and now she's hoping that a judge will bang the gavel in her favor in a newly filed lawsuit.
The "Like a Virgin" singer has filed a suit against Gotta Have It! Collectibles, her former associate Darlene Lutz and others over the auction of her underwear and other personal items, saying that the items were wrongfully taken from her.
"This is an action for conversion and related causes of action arising out of Defendants' wrongful taking of Plaintiff's property, valuable memorabilia and highly personal items that Plaintiff's former friend and art consultant, Darlene Lutz, and/or one or more John Doe Defendants consigned for sale at auction to GHI and/or GHRR.com–despite the fact that the memorabilia is not Defendant Lutz's or any of the John Doe Defendants' to sell," the lawsuit, filed in New York Supreme Court on Tuesday, reads.
"After having been provided an opportunity to return Plaintiff's property and cease its public sale, Named Defendants refused and proceeded with the sale of many pieces of Plaintiff's property in complete disregard of Plaintiff's rights and the harm wrought upon the public who purchased Plaintiff's property without obtaining good and marketable title. Additionally, Named Defendants have expressed their intent to auction additional property that belongs to Plaintiff."
---
Also Read: Madonna Slammed for 'Baseless and Meritless' Bid to Block Used-Panties Auction
---
Along with the singer's scanties, the other items being wrongfully auctioned include jewelry, clothing, accessories, and personal correspondence, including a letter from her former boyfriend, deceased rapper Tupac Shakur.
In the lawsuit, Madonna concedes that Lutz's possession of the items was initially lawful, as they were sent to Lutz's storage facility when the singer was trying to sell one of her residences. But the two had a falling out in 2004, the lawsuit says, and have had "little or no contact" since then.
"Plaintiff was not personally aware that Defendant Lutz continued to maintain possession of numerous of Plaintiff's belongings, at least some of which Defendant Lutz consigned for sale, offered for sale and sold at public auction," the suit reads.
---
Also Read: Madonna's Topless 4th of July Tweet Fizzles With Critics
---
The singer obtained a court order preventing the sale of certain items in July. However, the suit says, "the Auction proceeded and items of Madonna Memorabilia that were not subject to the Court's July 18 Order were purportedly sold."
After the court issued the order in July, a spokesperson for Lutz and the Gotta Have Rock and Roll auction house told TheWrap that Madonna's legal action was "completely baseless and meritless."
"Madonna and her legal army have taken what we believe to be a completely baseless and meritless action to temporarily halt the sale of Ms. Lutz's legal property. We believe that her intent is nothing more than to besmirch the good reputations of the auction house and Ms. Lutz," the spokesperson said in a statement at the time. "Madonna's allegations will be vigorously challenged and refuted in a court of law in due course. We are confident that the Madonna memorabilia will be back listed in a future Gotta Have Rock and Roll online auction once the legal proceeding is concluded."
---
Also Read: Tupac Dumped Madonna Because She Is White, According to Letter From Prison
---
TheWrap has also reached out regarding Tuesday's lawsuit.
The suit is seeking an injunction prohibiting the defendants from displaying her items, as well as the return of the items to Madonna, along with unspecified damages.
17 Pop Stars Who Transitioned Into Movies, From Cher to Lady Gaga (Photos)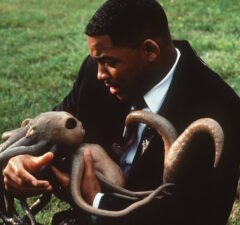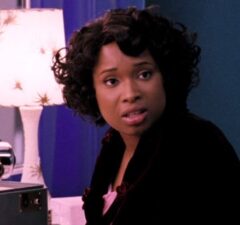 (Tap photo and swipe to view gallery)