Since the Netflix documentary series "Making a Murderer" aired last December, many fans have argued that Steven Avery and his nephew Brendan Dassey were not guilty in the torture-killing of Teresa Halbach.
But that begs the question: If they didn't, who did?
Prosecutors say there is no question that Avery and Dassey were the sole people responsible. Bear that in mind as you consider alternate theories from armchair sleuths out to crack the case independently.
Also Read: 7 'Making a Murderer' Updates in February
Among their theories are that a serial killer murdered Halbach, or even — bizarrely — that the Wisconsin photographer committed suicide.
Here are eight alternate theories:
1. It was Scott Tadych and Bobby Dassey
In January, a Reddit user posted a theory he first saw on YouTube, which claims Scott Tadych (Brendan's mother's boyfriend at the time, now husband) and Bobby Dassey (Brendan's brother) "kidnapped, raped, shot and then burned Teresa Halbach in the privacy of the gravel quarry off of Jambo Rd on Halloween evening."
The theory holds that the two burned the body to dispose of any DNA evidence, transporting the cremains to Avery's burn pit "using one of Barb Jandas burn barrels," and hiding Halbach's car in the rear of the Avery Salvage yard after wiping it clean of their prints. But Tadych failed to collect all of the cremains or clear them from the burn barrel, according to the theory, leaving behind evidence found by FBI investigators.
Also Read: 'Making a Murderer': Brendan Dassey Denied Sexual Abuse in Psych Evaluation
Tadych has a history of violence towards women. The two men's alibis are that they went hunting and passed each other on the highway around the time of the murder. Those alibis were not corroborated by anyone else.
Tadych and Dassey did not return a call for comment.
2. It was Ryan Hillegas and Mike Halbach
When fans saw the way Halbach's ex-boyfriend Hillegas and brother Mike behaved during the trial (Mike grieving before Halbach's body was found and Hillegas intimating that he cracked her voicemail passcode), some viewers were quick to suggest that they were involved in Teresa's murder.
Many have suggested that Hillegas was stalking Halbach and left multiple voicemails on her phone that would have conferred guilt. During the trial, a cell phone expert said that her voicemail filled up in the days after Halbach's death, and that some messages were inexplicably deleted.
Hillegas could not be located for comment. A message was left with a former employer. A message to Halbach's employer was not returned.
3. It was Teresa Halbach
Some theories claim that Halbach committed suicide and Avery was framed for the murder. Many Reddit users have debated videos she posted three years before her death that sounded like farewells which she prefaced, "If I were to die …"
Moreover, many users have pointed out that her missing-person flyer was labeled "Endangered Missing," which usually refers to a person who has "a medical condition or went missing under circumstances that indicate they may be in danger," according to The Charley Project, which investigates missing persons cases. The theory claims that Halbach may have killed herself while shooting photos of Avery's car, and that the discovery of her body was used to the advantage of those who sought to frame him.
Also Read: 'Making a Murderer' Reporter: Evidence Ignored That Steven Avery Sexually Abused Brendan Dassey
4. It was Edward Wayne Edwards
Former police sergeant and FBI cold case investigator John Cameron says that proven serial killer Edward Wayne Edwards might have killed Halbach.
According to Cameron, Edwards liked to set others up for his crimes and was obsessed with the media attention they received. According to Uproxx, Edwards was convicted of five murders from 1977 to 1996, but a number of investigators say he could have been involved in a variety of famous murder cases, including that of Jon Benet Ramsey.
Several of Edwards' victims were killed on Halloween Night, just like Halbach. Moreover, Cameron says Edwards killed in Wisconsin before, and that in 1980, he took the lives of Timothy Hack and Kelly Drew in what became known as the Sweetheart Slayings. Edwards lived about an hour away from Avery at the time of Halbach's murder.
Cameron also claimed Edwards liked to show up at the funerals and trials of his victims, appearing in the background of a documentary about the West Memphis Three. Cameron says he noticed a man who looked very similar to Edwards standing in the background at Avery's trial.
Edwards died in prison on April 7, 2011 of natural causes, officials said.
5. It was the other Avery Brothers
In a 2009 court filing obtained by TheWrap, Avery said that brothers Charles and Earl Avery, as well as nephew Bobby Dassey and brother-in-law Tadych, had the motive and means to kill Halbach.
In the 59-page court document, Avery's attorneys listed various reasons for their suspicion, including previous criminal records of the family members. The attorneys said they knew Halbach would be on the property on the day she was killed, and that they wanted to frame Avery.
The document alleges that Charles Avery has had a history of assault against women, including clients who visited the Avery Salvage Yard. The filing also states that Charles had a reason to "frame Steven over money, a share of the family business, and over Jodi Stachowski," Steven's former girlfriend.
See Video: 'Making a Murderer' Update: Steven Avery Jr. Has 'No Idea' If His Dad Is Guilty
The document makes similar suggestions about Earl Avery, who had been charged with sexually assaulting his two daughters in 1995. According to the document, Earl admitted to driving his golf cart past Halbach's car where it was found on the salvage yard, and told police that he was willing to give "any information incriminating to Steven, saying that 'even if my brother did something, I would tell.'" [sic]
Avery later apologized for claiming his brothers may have killed Halbach. The Avery brothers did not respond to messages seeking comment.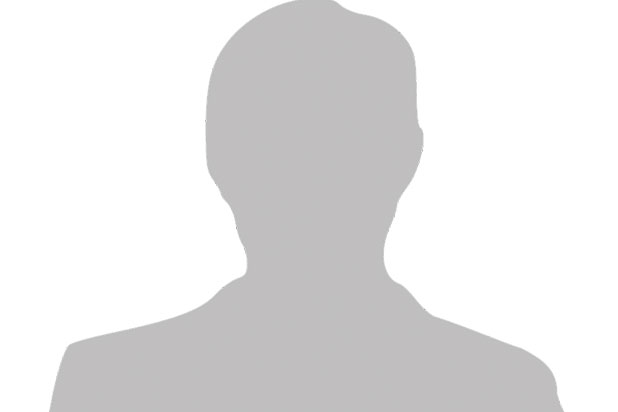 6. It was a guy from Bonduel
According to a mysterious and uncorroborated blog post from 2009, a woman living in Bonduel, Wisconsin, claimed that her husband was behaving strangely and had spoken of visiting an auto salvage yard on Oct. 31, 2005.
"He commented that a woman wanted to take pictures of the rental property on 31 October while he was there, and he felt that the photographer was 'stupid.' During the week, she observed that her husband had scratches on his back and a cut finger that bled intermittently," the post stated.
According to the woman, she and her husband stopped in the Maribel area for lunch when her husband saw a missing person poster for Halbach and said, "She's dead." Later, she supposedly found underwear stained with blood, a can of lighter fluid with a bloody fingerprint, a hammer with dark red spots and surgical gloves.
Also Read: 8 'Making a Murderer' Updates Since Steven Avery Got a New Lawyer
7. It was the cops
Some theorists claim that Manitowoc County Sheriff's Sgt. Andrew Colborn killed Halbach. One Reddit user said he could have been surveilling the property following litigation over Avery's wrongful conviction in a prior rape case, when he saw Teresa and killed her himself.
"Colburn [sic] and Lenk burn the body at the quarry and park car on Avery lot (after doctoring it up. The lot is massive and can be accessed from the quarries). By 11/3 Colburn is in a panic. Woman went missing on 10/31 and she is not reported missing!!! He calls in the plate (oops, she was just reported missing). They continue to wait for the car to be found. They join the detectives on site after the search warrant is in place. They drop the bones in the burn areas (again, both burn areas on the property increases probability they are found). They have cleaned the key as they have used it."
The Reddit user, however, does not offer a motive for Colborn in Halbach's murder.
"I didn't stop the vehicle days before it was located and I don't know how I could have conducted myself any more professionally and open-minded than I did," Lt. Colborn told TheWrap.
8. Manitowoc County Framed Avery
The Netflix documentary raises the idea that the Manitowoc Police Department framed Avery and planted evidence to incriminate him. Avery had been wrongly convicted of a rape, for which he sat in prison for 18 years. Many viewers looked to Andrew Colborn and James Lenk, who found Halbach's RAV-4, and its key in the Avery trailer, although the property had been searched multiple times. Also, Colborn called in a license plate matching that of Halbach two days before her car was actually found on the Avery property. However, the plates had been removed and tossed into another vehicle.
The documentary also argued that the police department didn't pay attention to other potential suspects, and suggested that the cops had it in for Avery given the lawsuit he filed a lawsuit for $36 million against the Manitowoc Police Department and its sheriff after he was released from prison for the rape conviction.
"The Manitowoc County Sheriff's Department and other law enforcement officials were not involved in any sort of conspiracy, he was not framed, evidence was not planted," Colborn told TheWrap. "The evidence was there where Mr. Avery put it."