Management 360 has bolstered its television division, TV 360, by hiring Brandon Brito and Meghan Lyvers to head the division, the company announced on Thursday.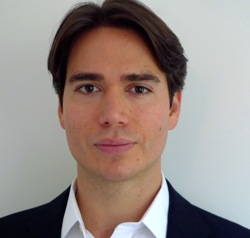 Brito (pictured) and Lyvers most recently served as vice presidents of development and production at Robert De Niro's Tribeca Productions, where they developed CBS's upcoming drama "The 2-2." As heads of TV 360, they will oversee development and production at the division.
Management 360's television arm produced HBO's acclaimed hit "Game of Thrones," and has four projects in production for the fall, including NBC's Christina Applegate comedy "Up All Night," Kiefer Sutherland's upcoming Fox series "Touch," and the unscripted offering "It's a Brad, Brad World" for Bravo.
Between them, Brito and Lyvers have worked on such offerings as "Little Fockers," "Borat," "The Last Airbender," "Up in the Air" and "Analyze That."