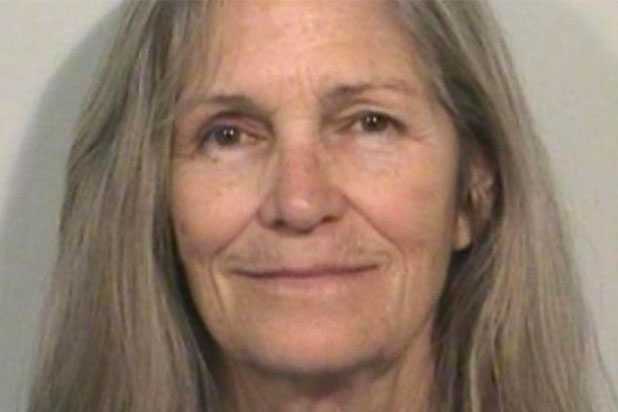 Former Associated Press reporter Linda Deutsch spent years listening to courtroom testimony about the murder spree by Charles Manson and his cult-like "family" — including Leslie Van Houten. But Deutsch says Van Houten, the youngest of the so-called Manson girls, was always "different" from the other defendants.
A state panel granted Van Houten parole on Sept. 6 after she spent nearly 50 years behind bars. Gov. Jerry Brown could overturn that decision — but Deutsch told TheWrap she doesn't think he should.
"She was the youngest and she was always seen to be the most vulnerable to Charlie," Deutsch told TheWrap. Since retiring from the AP in 2015, she has visited Van Houten in prison several times, and found the now-68-year-old to be completely remorseful and reformed.
Also Read: Manson Girl Leslie Van Houten and John Waters: An Unlikely Friendship
Van Houten was 19 when she joined in the Manson Family killing of Leno and Rosemary LaBianca in their home on Aug. 9, 1969. The former homecoming queen testified that she stabbed Rosemary LaBianca 14 times. Van Houten was not present at nor charged with the family's murder of movie director Roman Polanski's pregnant wife, Sharon Tate, or the five others killed by Manson's family.
Based on her reporting about Van Houten's three trials, Deutsch told TheWrap that Van Houten should be paroled because she "was the least culpable," in part because she did not participate in both night-time killing sprees, unlike other members of the Manson group.
Brown rejected the panel's decision to grant Van Houten parole last year, saying she posed "an unreasonable risk to society."
Deutsch said it's "ridiculous" to call Van Houten a danger to society today. She has visited Van Houten four or five times at the women's prison east of Los Angeles, where they sit at outdoor picnic tables and talk about their lives.
Also Read: Leslie Van Houten, Charles Manson's Youngest Follower, Granted Parole
Before Deutsch visited Van Houten in prison, "I had never spoken to her before," she said. Deutsch covered all Van Houten's parole hearings except the last one at the California Institution for Women in Chino.
Van Houten has worked inside the prison to help other women prisoners, and if she is freed, she will work at a center assisting other women transition from prison life, Deutsch said.
During her 48 years as an AP reporter, Deutsch covered the most famous criminal trials in Los Angeles, from the acquittals of O.J. Simpson and singer Michael Jackson to the conviction of three Los Angeles police officers who beat Rodney King.
Though she is no longer a reporter, she says she takes her notebooks when she visits Van Houten and plans to write a book.
Deutsch said in a post on her Facebook page: "She has redeemed herself in every way possible, has helped so many women in prison, has earned two college degrees, became the ultimate model prisoner and never tried to escape blame for what she did. … If not for the name Manson, which is toxic, she would have been paroled years ago. Her parole is long overdue."
Deutsch says Van Houten has "done a lot of introspection of her life."
"She makes no excuses for it. She said to me once I could never would live with myself if I didn't pay for what I did," Deutsch said. "But I didn't expect it to be 48 years."