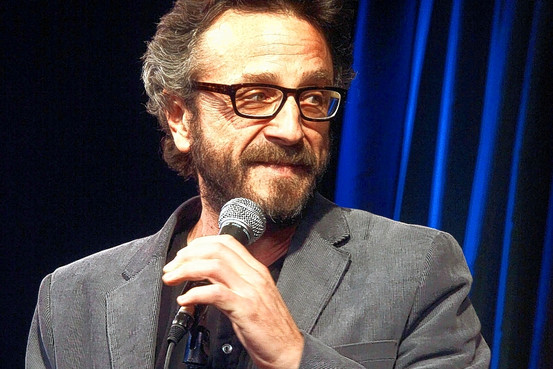 Marc Maron has long been known as a "comedian's comedian," a somewhat thankless term used to describe a comic who may not have achieved mainstream success but whose talent is revered by his peers, even those who have "made it."
But it wasn't until Maron launched his extremely enjoyable "WTF with Marc Maron" podcast in September 2009 that the performer began to achieve widespread success to go along with the critical kudos.
Maron will hammer his rise to mainstream relevancy home on August 9 with the release of his latest album, "This Has to Be Funny," a collection of riffs on stuff like New York hipsters and the Creation Museum. It will be issued by Comedy Central Records, which has previously released albums by Louis C.K., Dane Cook, George Lopez and others.
"WTF," which has regularly hit No. 1 on the iTunes comedy charts since its debut in 2009, for the probing, often contentious interviews he conducts with people way more famous than he is, like Robin Williams, Louis C.K., Ben Stiller and Judd Apatow.