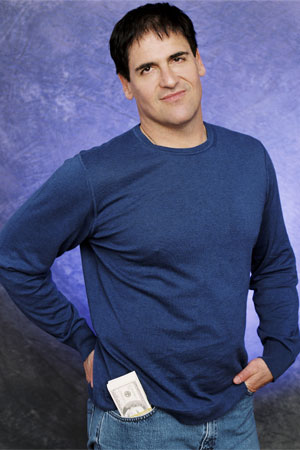 Mark Cuban is putting Landmark Theaters and Magnolia Pictures up for sale, the media mogul confirmed to TheWrap.
Cuban said that the company began sharing its confidential financial information with prospective buyers to "test the waters."
"Prices for entertainment properties have gone up considerably," Cuban wrote in an email to TheWrap. "We will only sell if the price is right. Otherwise, we are happy to keep on making money from the companies."
News of the sale was first reported on Bloomberg.
Cuban said the companies continue to do well and that this year has been a good one for the business.
Also read: Hollywood Is Slitting Its Own Throat With DirecTV's Premium VOD
Formed in 2001 by Cuban and Todd Wagner through their holding company 2929 Entertainment, Magnolia Pictures primarily distributes independent films and documentaries. Among the movies released under the banner last year were Ryan Gosling's murder drama "All Good Things," the Eliot Spitzer documentary "Client 9" and Joaquin Phoenix's mockumentary "I'm Still Here."
Cuban and Wagner purchased the Landmark theater chain through their holding company in 2007. It now operates more than 50 art house theaters throughout the country.
Moelis & Co. is handling the auction, according to an individual with knowledge of the sale.
A spokesperson for a New York-based investment bank declined to comment.