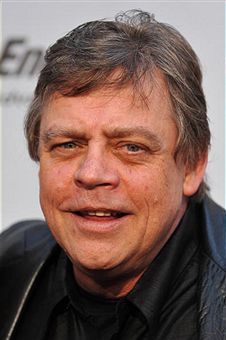 "Star Wars" icon Mark Hamill has been named a founding board member of Berkeley Square Films.
The new production, finance and sales agency will focus on developing commercial scripts budgeted at $7 million or less. The company is preparing to raise financing through an investor share offer in the U.K.
Partners include writer-director-producer Paul Tamasy ("The Fighter"), independent film producer and financier Daniel Figuero and established London-/Hong Kong-based venture capital managers Justin Howard, Stephen Metcalfe and John Tibbs. WME agent Graham Taylor will be packaging BSF's projects.
Hamill will have substantial creative involvement in BSF's film slate, which the company will announce at the 2010 Cannes Film Festival. However, TheWrap reported on Monday that Hamill will direct an adaptation of his and Eric Johnson's comic book "The Black Pearl," which Hamill said he has wanted to direct since its initial publication in 1996.
"The Black Pearl" is "a crime thriller about tabloid journalism and sensationalism" that follows Luther Drake, a troubled man who becomes a costumed vigilante.
"We are looking to make commercially viable films for the indie world — an area which has generally been ignored and a source of great contention in the festival circuit," said Hamill. "BSF will have three such projects out of the gate and more in the works, all of which are branded with a strong commercial hook."
The company's goal, Hamill said, is "to make a movie the studios wouldn't make."
BSF also plans to launch a sales and marketing operations that will handle BSF properties as well as projects from third parties who are looking for international representation.