Cue the Ronettes' "Be My Baby," or maybe the Rolling Stones' "Gimme Shelter."
Martin Scorsese, whose iconic use of those songs (in "Mean Streets" and in a couple of different films, respectively) has made him one of the most rock 'n' roll savvy of all directors, has been named recipient of the second Music+Film Award by the Broadcast Film Critics Association.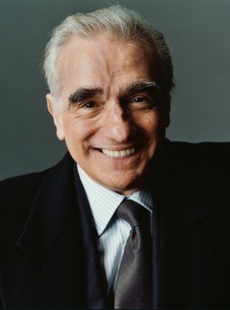 The award will be presented to Scorsese at the Critics Choice Movie Awards on Thursday, January 12 at the Hollywood Palladium.
The award, according to the BFCA press release, "honors a single filmmaker who has touched audiences through cinematic storytelling, and has heightened the impact of films through the brilliant use of source and original music." The inaugural Music+Film Award was given to Quentin Tarantino in January 2011.
Scorsese, whose latest film is "Hugo," is well-known for his use of rock songs in films like "Mean Streets," "GoodFellas" and "The Departed." He has also directed a string of concert films and rock documentaries, from "The Last Waltz" and "Shine a Light" to the Bob Dylan and George Harrison docs "No Direction Home" and "George Harrison: Living in the Material World."
The 17th annual Critics Choice Movie Awards will air live on VH1. With a voting body of more than 250 television, radio and online critics, the show is generally a reliable predictor of Academy Award winners, though last year it gave its top award to the clear critics' favorite, David Fincher's "The Social Network," over Oscar Best Picture winner "The King's Speech."