Last week's arrest of Martin Weiss, a longtime manager of young talent, on suspicion of child molestation has led to shock in some quarters of the entertainment industry.
Other insiders aren't as surprised.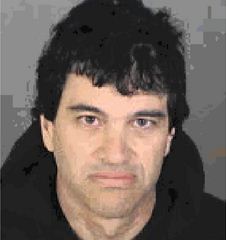 Paula Dorn, co-founder of the non-profit child talent support organization BizParentz Foundation, told TheWrap that her group has received "second- or third-hand complaints for many years" about Weiss, but that "we never had any proof about anything actionable."
Also read: Does Hollywood Face a Child-Molestation Crisis in Casting?
"It would not surprise me if there were more victims," Dorn added.
"He used to hit on [Corey] Haim all the time," noted Scott Carlson, manager of another former child actor Corey Feldman, who has alleged sexual abuse when he was younger. "Corey [Feldman] and I both knew him."
Weiss pleaded not guilty to eight counts of lewd acts with a child and sodomy after an 18-year-old former client told police he had been abused by him 30 to 40 times from 2005 to 2008.
"Marty Weiss is very well-known within our community, mostly because of his very outgoing personality," Dorn said.
Also read: Manager of Child Actors Arrested on Molestation Charges
"He was a party clown," added Paul Petersen, a former child actor ("The Donna Reed Show") and founder of A Minor Consideration, a nonprofit that supports former child stars.
Petersen said he was acquainted with Weiss and used to receive Christmas cards from him.
Weiss often blurred the line between professional and personal behavior, according to Dorn.
In addition to the sleepovers, he also took rode trips with his underage clients, who were not accompanied by their parents.
"He would have sleepovers and was always known for being very social with his clients," Dorn said.