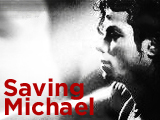 Part 1: How Jackson Nearly Lost His Prized Music Catalog
Part 2: A Music Superlawyer Goads Jackson Into "Thriller"
Part 3: How Jackson Snagged the Beatles' Songs
Part 4: Fired, the Superlawyer Returns to Bail Jackson Out
Part 5: A Superlawyer Returns, a Pop Icon Dies
***
John G. Branca's greatest creation well may be himself.
As Jackson's dealmaker, he became a prime member of a generational vanguard that would transform music legal practice.
And as Jackson's trusted ally, he would convince the pop star to release the "Thriller" video over his client's strong religious objections — to historic financial success.
For Branca, it's all part of a charmed legal career that he hadn't imagined.
Dressed in an immaculate black blazer, perfect white shirt and jeans, the super-lawyer steers his gleaming black Rolls Royce into the parking pavilion of Ziffren, Brittenham, Branca, Fischer, Gilbert-Lurie, Stiffelman, Cook, Johnson, Lande & Wolf, one of the entertainment industry's most powerful firms.
Growing up in New York the son of an actress and of a New York State athletic commissioner, Branca seemed destined himself to be talent. At age five he began buying single records on vinyl. After relocating to Los Angeles with his mother, he founded a teen band. But he abandoned music in college, and in 1975 earned a UCLA law degree.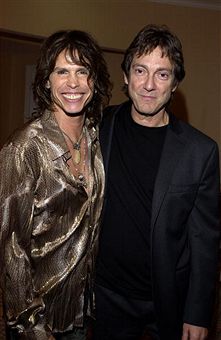 After a brief first job, the junior lawyer hired on at the firm of David Braun, the Branca of his day with such clients as Bob Dylan, Neil Diamond and the Beach Boys.
Initially, Braun was unimpressed with Branca. The young lawyer only seemed interested in the business affairs of his uncle, Ralph Branca, the Brooklyn Dodger who tossed the pitch in 1951 for the home run "known as the shot heard around the world."
But it was a professional acquaintance of Branca's that led to Jackson's introduction to Braun, who became the first lawyer, apparently, ever of Jackson's, and not his father's, choosing.
Shortly after Braun quit to run Polydor Records in 1978, Branca left to join the new — and future powerhouse — firm of Kenneth Ziffren, a dean of Hollywood dealmakers, bringing along Jackson and other clients.
"Michael liked John," recalls Jackie Jackson, the eldest Jackson sibling. Says Braun: "John caught Michael at the moment when he was flowering. To John's credit, he started cutting good deals."
Branca joined the ranks of a movement started by Braun and others fought against the industry's rampant exploitation of artists.
Says Gary Stiffelman, a Branca firm partner who started out as his chief lieutenant handling Jackson, "They brought discipline. They were much more determined advocates (for the artists)."
As such, Branca would build a career that made him a shoo-in Wikipedia entry, representing an often-cited 29 Rock Hall of Famers. He helped stage the intervention that saved the life of a drug-addled founder Brian Wilson. The Doors (his teen band had opened for the group on Sunset Strip) was a client, as was the estate of its leader, Jim Morrison. Eerily, he helped represent the estate of Jackson's father-in-law, Elvis Presley, who also famously overdosed.
For the Rolling Stones, Branca sold sponsorship, TV and film rights for the 1989 Steel Wheels Tour as a mega-dollar single package, a novel approach at the time. And after extricating Carlos Santana from two labels, Branca placed him with Clive Davis' Arista Records in 1997. The upshot: "Supernatural," one of only two albums to win eight Grammys. The other: Jackson's "Thriller."
"John is a lawyer, but does perform a business function, and will try to get the very best deal for his client," Weitzman said. "I've sat in rooms and smiled watching him do that, and said, God bless this guy."
Undeniably, Jackson was the first and most magnificent showcase for the young lawyer's talents. He played a pivotal behind-the-scenes role in the 1984 "Victory Tour," the singer's last with his brothers and reportedly the highest grossing at the time. He helped arrange Jackson's first global solo outing, the "Bad Tour." It made Guinness Book of World Records for grossing $125 million.
The idea for President Reagan to honor Michael at the White House for his philanthropy? That also was Branca's.
But it was "Thriller," the all-time biggest-selling record after its December 1992 release that ensconced Jackson in the history books. Part of "Thriller" lore is how Branca, who raised the $1 million for the grounding-breaking John Landis-directed video, manipulated the artist into releasing it, after he balked.
Fretting that the images might imply devil worship, Jackson, a Jehovah's Witness, reckoned he'd lose his spot in heaven. Ad-libbing, Branca conjured a tall tale about how Bela Lugosi had pre-empted a similar concern with a disclaimer on "Dracula," explaining that he was merely acting in the film.
The gullible entertainer relented, releasing the full-length version of the "Thriller" video with a disclaimer penned by Branca. And a week later, it had fueled sales of the album by another million.
With his earnings climbing in tandem, Jackson would hand Branca his checkbook to pull off a musical coup that may never been matched.
Tomorrow: Branca gets Jackson his prized possession: the Beatles catalogue.