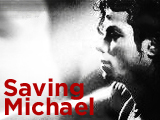 Part 1: How Jackson Nearly Lost His Prized Music Catalog
Part 2: A Music Superlawyer Goads Jackson Into "Thriller"
Part 3: How Jackson Snagged the Beatles' Songs
Part 4: Fired, the Superlawyer Returns to Bail Jackson Out
Part 5: A Superlawyer Returns, a Pop Icon Dies
(This article has been updated to include a response from a representative for John Branca.)
In "Moonwalk," his 1988 autobiography, Michael Jackson hardly mentions John Branca. The near invisibility was glaring, considering the lawyer's place at the epicenter of Michael's career.
In the preceding years, Branca had helped propel "Thriller" into the history books and engineered the coup that netted him the Beatles' song catalogue. Within months of the publication of thebook, Jackson would be the best man for Branca's first marriage.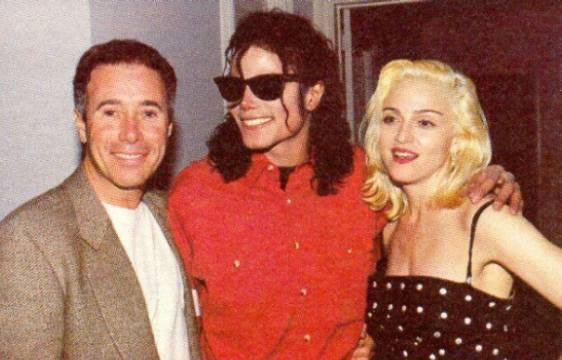 Then, two years later, Branca was gone — fired by Jackson in the first crack of a relationship that would continually crumble for the next two decades, until just days before the ill-fated entertainer's death.
His jettisoning by Jackson, in 1990, was one of the more absorbing show business separations.
As chronicled in J. Randy Taraborrelli's bestseller "Michael Jackson: The Magic and the Madness" — and an account Branca has never publicly disputed — the lawyer was a casualty of criss-crossing agendas, among Branca, then-Sony Music boss Walter Yetnikoff and, cast as antagonist, show business mogul David Geffen (above left, with Jackson and Madonna).
With Geffen — at least, as Branca and Taraborrelli paint him — you were either with him or not. Branca was not.
Michael, in fact, had welcomed Geffen into his life initially, though he'd later turn on him viciously. For years, Geffen had served on an informal committee advising Jackson on investments — including, though it's not widely known, the Branca-spearheaded purchase of the Beatles catalogue.
"Michael changed lawyers because he wanted to — he felt John Branca was too close to Walter [Yetnikoff]," Geffen declared in "The Magic and the Madness."
Jackson, as biographer Taraborrelli also discovered, had grown anxious over Branca's representation of other mega-acts like the Rolling Stones and Aerosmith. And, notably, the axe fell after Branca asked Jackson for a 5 percent interest in the Beatles catalogue, perhaps the entertainer's most prized possession.
In any case, Jackson soon was surrounded by other high-powered attorneys, including Bert Fields and Allen Grubman — part of Geffen's team, as Branca viewed them.
So Branca was out.
Until he wasn't.
Three years later, Branca got a phone call. "Branca, it's Michael. You think I should sell half of ATV Music for $75 million?"'
One of several lawyers was proposing just that, to raise cash, which Jackson was in dire need of. The child molestation scandal, which had exploded earlier that year, would ultimately cost him $20 million in a private settlement. He owed promoters a fortune after suspending a world tour. Neverland was draining cash. What's more, he was addicted to prescription drugs.
Branca realized he had an opening to return to Jackson's side. He'd come back and fix everything — but this time it would cost Jackson up front: 5 percent of ATV Music (the Beatles), as he had proposed before his firing.
The woeful Jackson assented.
But even though they would reunite, the old relationship was never to be again. Branca would now find himself to be just one more member in the rotating cast of characters in Jackson's life.
And with Branca now owning the 5 percent stake, Jackson became paranoid that his lawyer would want him to sell his song rights.
On the other hand, Branca did see an ATV transaction with Sony as an answer to Jackson's cash crisis. But instead of an outright sale, he proposed a merger of Sony's music publishing operations and ATV.
Mickey Schulhof, the CEO of Sony Corp. of America at the time, was privately elated, one person close to the former executive recalls. He saw a merger as the first step toward Sony's eventual full ownership of ATV. A brief visit once to Jackson's Century City apartment — a fantasyland of overstuffed animals — had convince Schulhof that Sony's troubled star someday would spiral toward the poor house and be forced to sell everything.
Thus, in 1995, Branca pulled off another coup: Sony/ATV Music Publishing. Jackson owned half of a much larger company, and pocketed a $150-million check from Sony. If Branca were entitled to 5 percent, his take totaled $7.5 million.
Sony/ATV's repository of 750,000 songs, from Elvis Presley to Eminem to Bob Dylan, is the smallest of the four major publishers, behind EMI Music, Universal Music Group and Warner's Music/Chappell.
Estimates of its value range from $1.6 to $2 billion, and in recent years it generated operating cash of $100 million to $130 million a year, according to the New York Times.The publishing income alone, which Sony and the Jackson estate divvy up, should acount for tens of millions a year in estate income — as it used to for Jackson.
Yet, amazingly, his financial woes would only worsen. By 2003, he owed $270 million alone to the Bank of America in two massive loans through MJ ATV Publishing Trust, which owned Michael's Sony-ATV stake, and MJ Publishing Trust, which controlled Mijac, repository of Michael's songs. If Jackson defaulted on either loan, he could be forced to sell the songs to Sony, with the bank collecting the proceeds.
It seemed Jackson again would have to call on Branca to extricate him from the corner into which he had painted himself. Or would he?
No. Jackson, in fact, would fire him yet again. Nor would the ambitious initiative led by Goldman Sachs halt his financial slide. In 2004, Jackson scuttled that plan just before surfacing with a new inner circle of members of Louis Farrahkah's Nation of Islam.
To compound Jackson's woes, he was dragged into a child molestation trial in 2005. Found innocent, he fled to Bahrain for a fresh start financed by a middle eastern royal, who later sued him as essentially a deadbeat.
Finally, Bank of America threw in the towel, selling the loan (and Beatles collateral) to Fortress investment, which charged Jackson double-digit interest rates. Utter disaster, however, was staved off only by a bailout arranged by Sony, which guaranteed a $300 million Barclay's loan.
In 2006, Jackson's and Branca's on-again, off-again relationship hit a new low. Branca quit Michael this time in what, according to two top music industry executives familiar with the situation, was a broader dispute.
They suggest that Branca, Michael and Sony clashed over the lawyer's 5 percent when it became a complication in Michael's bail-out. The settlement: Branca sold it back for millions of dollars.
(A lawyer for Branca responds: "Branca's fee was not an issue. Branca settled his equity in those assets in which he had an interest for much less then its fair market value.")
Tomorrow: A return, a death and the discovery of the will — with Branca as co-executor.