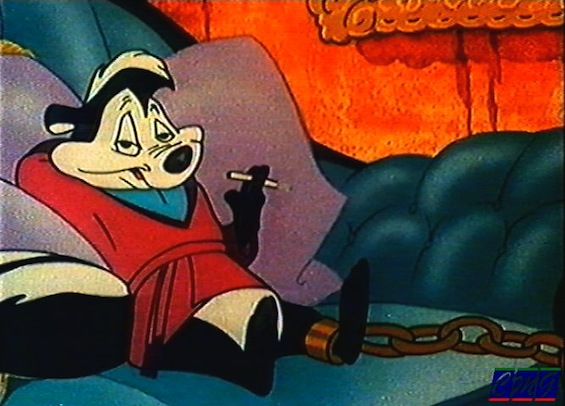 Towards the end of "Zombieland," "Saturday Night Live" alum Bill Murray (playing himself) is about to die, when Abigail Breslin asks if he has any regrets. Murray replies, "Well, maybe 'Garfield.'"
On that note, I hope Murray's fellow "SNL" veteran Mike Myers knows what he's getting himself into.
The Canadian comedian who famously agreed to voice "Shrek" after the untimely passing of his "SNL" co-star Chris Farley is preparing to voice yet another animated character, as Vulture reports that Myers is attached to voice Pepe Le Pew in a live-action/CGI hybrid that Warner Bros. is developing.
According to Vulture, only Pepe and his unrequited love interest, Penelope Pussycat, would be CGI characters, while the rest of the film will be live-action, just like "Garfield," "Alvin and the Chipmunks" and the upcoming "Yogi Bear."
WB is attempting to reintroduce its cast of Looney Tunes characters to a new generation of cartoon-loving kids, as the lucrative property remains a high priority for the studio, which earns roughly a billion dollars in licensing revenue from the characters each year.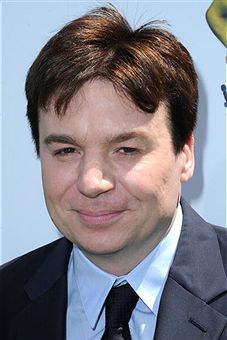 I'm not sure a horny skunk is the best way to launch that ambitious mission, but I'm no market-research expert. That said, I do agree with AICN that WB would be wise to continue developing a movie around the much more interesting Marvin the Martian, who starred on my retainer for several pre-teen years. That project was announced back in July 2008, but nothing has come to fruition yet.
As for Pepe, the odorous, lovelorn toon first appeared in 1945 and went on to be featured in over a dozen animated shorts, including Chuck Jones' Oscar-winning 1949 short film "For Scent-imental Reasons."
Should Myers ever find himself playing a variation of himself in a meta zombie movie, let's hope he doesn't regret taking on such a stinky assignment.
Deal Central holds out hope that Myers will one day come to his senses and get around to making "Wayne's World 3," in which a middle-aged Wayne and Garth go on a road trip in search of rock goddess Cassandra. That would be … zang (Cantonese for "excellent")!
Myers is represented by CAA.