While Netflix's latest thriller series, "Mindhuster," is largely fictional, it's based on real events and is careful to stay true to the historical facts of the serial killers it depicts. Here are all the serial killers we meet (and hear about) in "Mindhunter" season one.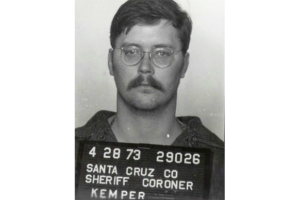 Edmund Kemper aka the Co-ed Killer
Kemper earned his nickname of "the co-ed killer" because he had a reputation for picking up female hitchhikers. In the seventies, he killed six women in Santa Cruz that he had picked up. As a teenager, Kemper killed both of his grandparents and later murdered his mother and her friend. He turned himself into police in 1973.
Richard Speck
Speck murdered eight female nursing students in 1966 in Chicago after previously escaping police custody for other brutal crimes. A manhunt followed the mass murdering and he was found two days later. He died in jail in 1991.
Also Read: 'Mindhunter' Trailer: David Fincher's Serial Killer Series Seems Super Spooky (Video)
Monte Ralph Rissell
Rissell was a serial rapist-murderer, and started his horrifying behavior as a teenager. At 19, he was sentenced to four life sentences in 1977 for murdering five women in Alexandria, Virginia.
Jerome Brudos aka Shoe Fetish Slayer
Brudos was also known as the "Lust Killer," because he would keep items from his victims and wear their clothing after killing them. He murdered four women in Oregon in the 1960s, and died in prison in 2006.
Darrell Gene Devier
Devier was convicted for killing a 12-year-old girl in 1979 after kidnapping, raping and beating her. He was executed in 1995 in prison in Georgia.
Also Read: 'Mindhunter' Star Holt McCallany Talks Rise of True Crime, Vegas Shooter 'So Different From Us'
Dennis Rader aka BTK
Rader is known as "BTK" because it stands for what he'd do to his victims: "bind, torture, kill." He killed several people in Wichita, Kansas, while leading a double life. He left clues for police, but wasn't arrested until 2005. He was charged with 10 counts of first-degree murder and is serving 10 life sentences.
Mentioned but not pictured: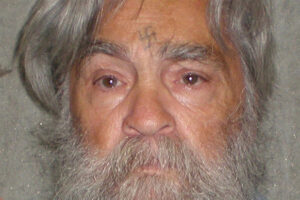 Charles Manson
Manson isn't featured as one of the interviews in "Mindhunter," but he is mentioned in the first episode by Special Agent Holden Ford (Jonathan Groff) as part of what is making the world so confusing. Manson was the head of the Manson Family Cult, which carried out 35 killings.
David Berkowitz aka Son of Sam
Berkowitz spurred on of the largest manhunts in New York City's history after he killed six people in 1976 and 1977. He was finally captured 11 days after his last murder, and was sentenced to six consecutive 25-to-life terms. He believes he was told to carry out the murders by a demon-possessed dog, which is mentioned in "Mindhunter."
Also Read: 'Mindhunter:' FBI Agents Meet the 'Coed Killer' in New Trailer (Video)
Vaughn Greenwood aka Skidrow Slasher
Greenwood was suspected of killing at least 13 people between 1974 and 1975. He made his mark by slashing victims' throats and sprinkling salt around the bodies. He was sentenced to 32 years to life.
Herbert Mullin
Mullin murdered 13 people in California in the early 1970s, believing that killing them in sacrifice would prevent earthquakes. He was diagnosed with paranoid schizophrenia in prison.
Posteal Laskey, Jr. aka Cincinnati Strangler 
Laskey strangled to death seven women between 1965 and 1966. Although he was only convicted of one murder, he was blamed for the strangulations that frightened Cincinnati for a year.
Gerard John Schaefer
Schaefer was convicted of killing two women, but told police and the press that he murdered more than 28 more. He was stabbed to death in prison in 1955.