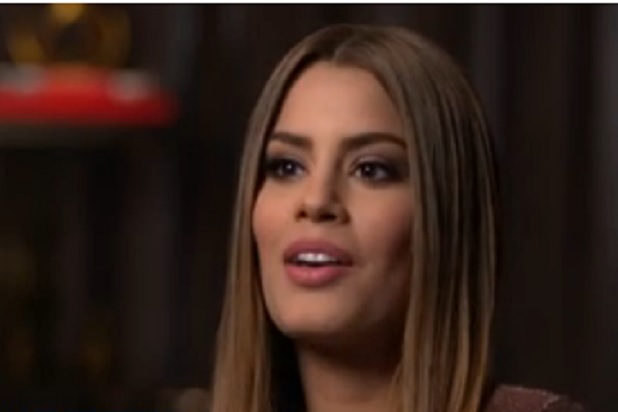 Miss Colombia Ariadna Gutierrez wasn't just deprived of the crown at the Miss Universe ceremony in December — she was also deprived of her pride.
Gutierrez just missed winning top honors at the  pageant, but scored plenty of headlines when Steve Harvey wrongfully announced her as the winner. On Wednesday, Gutierrez appeared with Harvey on NBC's "Today" to say she felt "humiliated."
"I felt, like, humiliated, but not of Steve Harvey's mistake, just for what happened, you know?" Gutierrez, who was actually first runner-up to Miss Philippines Pia Wurtzbach. "I was like, 'Oh my God, I'm not Miss Universe, what am I gonna do now? Everyone is gonna laugh at me and make fun of me.'"
See video: Miss Colombia Clowns Steve Harvey on His Own Show: 'Learn How to Read'
Harvey said that he was "ashamed" by the mistake,  but also "a little bit angry." While copping to his part in the blunder, Harvey said that others contributed to the debacle, but haven't stepped up to share the blame.
"I read the teleprompter, and clearly I read what it said to read, and then I followed the direct instruction in my ear," he said. "We went straight from, 'And the new 2015 Miss Universe is…' and when they said, 'Read the card,' all the cards in rehearsal never had any of that on there, except the name."
Watch the interview below.