There's nothing like Donald Trump's election to bring Moby out of his seemingly quiet shell.
Judging from his new video, "Erupt and Matter," the multi-hyphenate musician is ready to lead a rebellion as the 45th president prepares to take office.
Moby and post-punk rockers Void Pacific Choir dropped the politically charged new video on Thursday, a day ahead of Trump's inauguration.
Also Read: Hear Fiona Apple's Anti-Trump Track 'Tiny Hands' (Audio)
Moby has called Trump an "actual sociopath" in the past. So, it's no surprise to see him raging behind the microphone in the video for the tune, which appears on Void Pacific Choir's debut album "These Systems Are Failing" (released last fall).
The video showcases lyrics in big block letters and also news footage — which includes world leaders, protesters, and even a burning of Trump's effigy.
"We don't trust you anymore," goes the song's refrain over video clips showing Trump dressed up as a Hitler-Ku Klux Klan hybrid (below).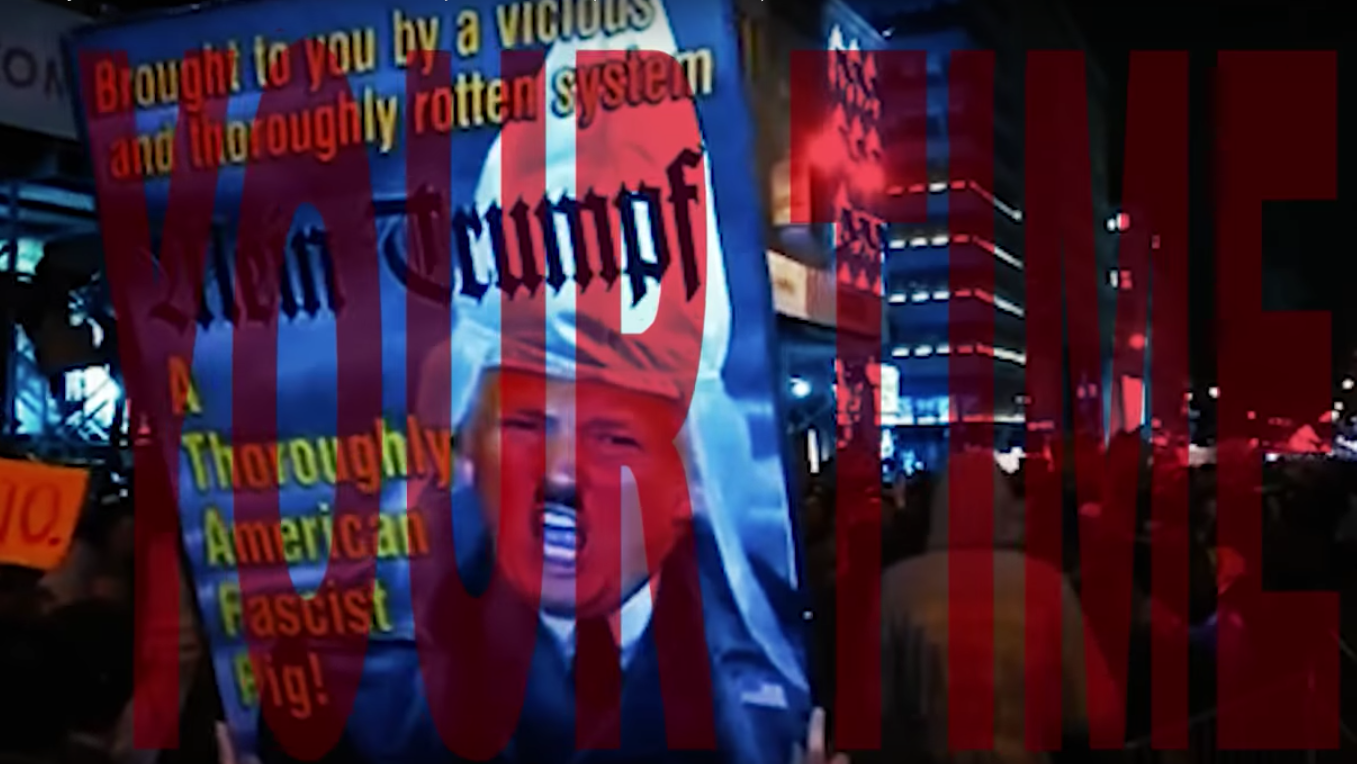 Also Read: MPAA Chief Chris Dodd Will Skip Trump Inauguration for Disney World (Exclusive)
If Moby and Void didn't make their message clear enough in the video, the YouTube description for it adds this: "The racist & antiquated far right are encroaching upon democratic freedoms in almost every country in the western world. we need to respond by protesting, supporting progressives, and most important: VOTING."
Moby previously rejected an offer to DJ a Trump inauguration ball, according to Rolling Stone, saying he would reconsider if the president-to-be released his tax returns.
Instead, the artist will perform at a benefit show on Friday at The Hotel Café in Los Angeles. Proceeds will go to the Downtown Women's Center, the LGBT Youth Center and the Coalition for Human Immigrant Rights.
Also Read: Shhh! Chrisette Michele to Perform at Trump's Inauguration (Report)
And on Saturday, Moby is set to DJ during the Women's March in L.A.
Moby joins a growing list of artists, including Fiona Apple and Green Day, who have used their music as a form of protest against the impending Trump administration.