The Museum of Contemporary Art in Los Angeles has rejected a merger proposal from the Los Angeles County Museum of Art, its board said Tuesday.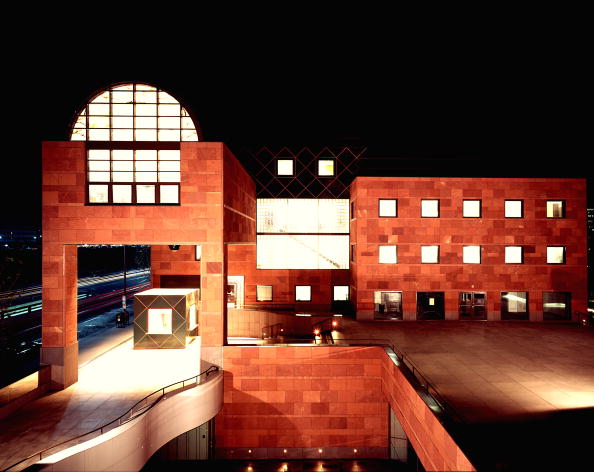 MOCA has been mired in financial difficulties and defections from its board of directors in recent months, but its leadership said it had determined the organization would be better served if the museum remained independent.
"The Board is in agreement that the best future for MOCA would be as an independent institution," the museum said in a statement. "The Board understands that this will require a significant increase in MOCA's endowment to ensure its strong financial standing. We are working quickly toward that goal, while at the same time exploring all strategic options, to honor the best interest of the institution and the artistic community we serve."
A spokeswoman for LACMA said the museum will continue to offer MOCA its assistance.
"Anything that will strengthen MOCA and maintain its commitment to contemporary art and to downtown Los Angeles is good for the art world and good for this city," the museum's statement reads. "We continue to offer our support for MOCA's future, and look forward to seeing its vibrant program continue."
This is the second time LACMA has attempted to band together with MOCA to create a Southern California super-museum. In 2008, it proposed a merger, but a $30 million donation to MOCA from the foundation of trustee Eli Broad bolstered the nonprofit's finances.
The proposal has received criticism in some circles. Columnist Tim Rutten questioned whether or not LACMA has the financial wherewithal to pull off the takeover in a piece last week in the Los Angeles Daily News.
He said that from 2008 and 2012, public records showed that LACMA's net assets dropped from $387.4 million to $213.7 million, while its net revenues fell by $111.6 million.
"LACMA has said it will raise $100 million to support both its contemporary art program and MOCA's," Rutten writes. "How will that money be allocated and where will it come from in this difficult fundraising climate? More to the point, the attractiveness of this takeover — and that's essentially what's on the table — turns on the perception that LACMA's own finances are robust and MOCA's remain unstable. Before anyone rushes into anything, it's worth asking whether both those things are true."
MOCA remains in talks with the National Gallery of Art in Washington D.C. National Gallery board chairman John Wilmerding told the Los Angeles Times that discussions have focused on ways in which the federally funded museum might help MOCA create exhibitions.