Second in a series on Hollywood's changing landscape
Four years ago, screenwriter I. Marlene King, walked into her agent's office as a writer of feature films. She walked out with a general meeting at ABC Family.
A mid-level screenwriter, she had earned steady jobs, working spec scripts and rewriting existing ones. She earned credits on a troika of produced films, the most recent of which, 2006's "Just My Luck," starred a pair of rising stars – Lindsay Lohan and Chris Pine.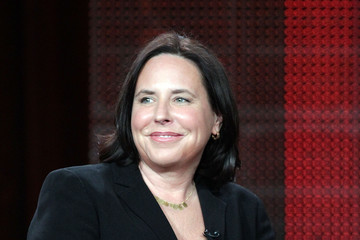 But after more than a decade writing movies, the industry had changed thanks to the studios' thinning release slates and devotion to tentpoles. And she was fed up.
Part 1: The New Hollywood: Producers Struggle to Adjust to Life Off the Studio Lot
Part 3: Look Who's Rising to Fill the Void Left by Studios: Foreign Sales Companies
"Although I was working consistently, years would go by between produced movies and it became very frustrating," King (above) told TheWrap.
Her agent advised King that her sensibilities matched that of ABC Family and suggested a meet and greet. That turned into "Pretty Little Liars," now in its third season and picked up for a fourth thanks to its strong ratings.
"I decided it was worth a shot to have this general meeting and see if I liked these people," King said. "Five days later, we were in business together."
Like King, a growing number of screenwriters have found themselves looking to television to fill the gap left by declining production at the studios.
"What I'm consistently hearing from writers more than ever before is, 'I'm spending a majority of my time in television,'" Matthew Rhodes, president of the production company Mandalay Vision, told TheWrap.
In King's mind, the screenwriter's woes began with the writer's strike four years ago.
"The writers' strike was a turning point," she told TheWrap." It was just so hard for anybody to get movies made or get assignments after the strike was over. Studios went into their libraries and found stuff they'd already paid for. After the writers' strike, a lot of the development-type jobs started going to really young baby writers who had very small quotes."
According to the most recent report from the Writers Guild of America, the number of members employed in film declined almost 25 percent from fiscal year 2007 to 2011 (a period ending March 21, 2012). Employment in TV remained stable despite the strike and recession. (See charts above.)
According to the same WGA report, members' earnings from film declined 34 percent from fiscal 2007 to 2011, while writers' earnings from television increased 23 percent.
There is a litany of reasons a writer would want to make the move from big to little screen, most of them owing to the proliferation of cable. There are far more jobs available, and the diversity of channels offers an outlet for every type of writer, whether the drama-driven AMC or the female-focused ABC Family.
Television also offers writers something that film has not for some time — creative control and financial upside. Just ask "Mad Men's" Matthew Weiner or "Breaking Bad's" Vince Gilligan.
"The writer is marginalized in film but has a lot more control in TV," screenwriter Jordan Roberts told TheWrap. "It's hard not to make note of the fact that the quality of television is so high and that writers are in charge. It's hard not to notice that fact. Film is a director-driven medium, and there's not overwhelming evidence that directors are necessarily the best storytellers if we just look at film."
The appeal of creative control applies not only to television, but to shows for digital distributors like YouTube, Netflix and Hulu.
Take "House of Cards," an upcoming series on Netflix about American politics. Oscar winners Kevin Spacey and David Fincher developed it along with a screenwriter, Beau Willimon.
Willimon (left) had plenty of jobs available to him after he, George Clooney and Grant Heslov turned Willimon's critically lauded play "Farragut North" into the critically-admired "Ides of March."
Willimon had a two-picture deal at Warner Bros — "Ides" was the first — so once he or the studio found a workable project, it was off to the races. At least in theory.
Willimon settled on an adaptation of Charles Dickens' "A Tale of Two Cities," which the studio had been trying to make for years.
"The ambition on my part was to be the one who got it right. I was looking at previous drafts by other fantastic writers, and a lot of them were great; all of them could have made a great movie," Willimon said. "It's one of those projects that when push comes to shove, studios say, 'Do we want to do a massive epic period piece right now?' It's easier to say no than to say yes."
Both the studio and the writer offered projects, but they didn't get made. Nor did the movies he lined up at other studios.
Then Fincher called him about working on "House of Cards," a project Willimon described as "my oxygen."
Neither they nor executive producer Eric Roth had worked much in television, but after working together a pitch, they shopped it to the usual suspects — HBO, Showtime, AMC and a wild card — Netflix.
Netflix made a godfather offer — promising two seasons — and won the show. But it was more than just the money.
"We have essentially complete creative control," Willimon said. "It's unheard of. Netflix said, 'You will not receive notes from us. We believe in this pilot script. We believe in this team and in the talent.'"
Willimon has a hand in almost everything that happens on the show and regularly talks to Fincher, once an idol of his, about where it's going. It will debut Feb. 1, and Hollywood looks on with great anticipation given the involvement of Spacey and Fincher, the budget and its release strategy — every episode at once, all online-only.
So Willimon, who just a few years ago seemed primed for a career in features, is a television writer.
"Now that I'm in it, I can see first hand what's possible," he said. "I will always write for stage and will continue to write movies, but there's something about being able to investigate characters with this amount of depth and scope, which is unlike anything else. There's no going back for me."
That said, some writers would rather fight than switch — even though they find the hurdles higher than ever.
Jordan Roberts (left) is one of those mid-level screenwriters at risk of marginalization. He's made a career from rewrites and used that money to get his original scripts made. The changed landscape has not pushed him to television or the web; he loves film too much.
Yet by Roberts' own admission, the route to a finished film is significantly more challenging than it's ever been.
It starts with the pitch.
"What used to be a 10-minute pitch of how I would write a screenplay is now a minimum of 30 minutes," he said. "A half-page document stating my ideas and passions is now closer to five or 10. It isn't just talking about one or two characters you'd develop, but six or 10. It's not just the beginning, middle and end, but it's every beat of the story."
Roberts recalled losing out on a project after someone else in the running showed up with 40 storyboards.
Studios are also asking writers in advance how they'd market the film.
"I've been asked at least three times how I would market the film. Do I have a hook? Do I have a logline? They never asked that prior to two years ago," Roberts said.
His solution has been a turn away from dramatic writing.
Just a few years ago, Roberts was hired to adapt "The Echomaker," a New York Times bestseller about a man who becomes convinced his sister is an imposter. He says people loved his script, from which Joe Wright was going to direct. The studio said it was unable to make the film in this economic climate.
"Dramas without guns and violence are extremely rare each year," Roberts told TheWrap. "They use to make them and hire writers to write them in much bigger numbers. I sort of shifted into comedy."
His latest film, "3,2,1…Frankie Go Boom," which starred Charlie Hunnam, Lizzy Caplan, Chris O'Dowd and Ron Perlman, was a comedy for that reason.
But he made that movie with his own money, not a studio's.
Friday: Look Who's Stepping In to Fill the Void Left by Studios