Beleaguered high-school student RJ Berger's physical endowment might have been impressive. His viewership? Not so much.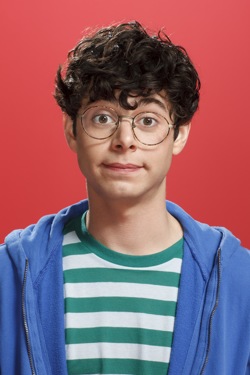 After two seasons, MTV has canceled "The Hard Times of RJ Berger." The series starred Paul Iacono as an unpopular schoolkid whose life is changed when his oversized manhood is discovered.
The network confirmed the series demise, which series creator Seth Grahame-Smith lamented on Friday. He tweeted: "Well, it's official. #RJBerger has been cancelled. Thanks to the cast and crew for two amazing seasons, and to all the fans."
"Berger" had been trumpeted by MTV as evidence that the network was attempting to "nurture a range of new scripted series for the network's millennial audience," along with the movie adaptation "Teen Wolf" and the adaptation of the British series "Skins" — which was yanked by MTV after one season.
However, the series had suffered declining ratings, averaging just 865,000 viewers for its second-season finale — a number that pales in comparison to some of MTV's reality fare, such as "Jersey Shore," which racked up 7.4 million total viewers for its most recent episode.