The MTV Video Music Awards are getting some roomier new digs.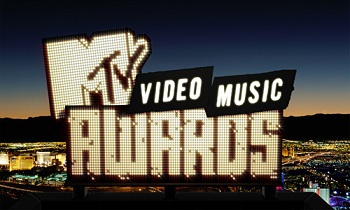 MTV's annual awards ceremony is moving to Los Angeles' Staples Center this year, giving it a lot more elbow room than its previous location, the Nokia Theatre.
Also read: MTV Movie Awards Get Revamp, New Executive Producer (Exclusive)
The Staples Center, home venue to the Los Angeles Lakers and Los Angeles Kings, has a seating capacity approaching 20,000 for concerts and special events, compared to the Nokia's 7,100 capacity.
An MTV spokesperson told TheWrap that the move to the Staples Center will "provide us with an opportunity to execute our vision at a new size and scale while maintaining the intimacy of the musical performances that the VMAs have become legendary for."
"Staples Center is incredibly excited to have the opportunity to host the 2012 MTV Video Music Awards," Lee Zeidman, senior vice president & general manager of Staples Center, said of the move.
While the VMAs have been held at a variety of locations in New York, Los Angeles and Miami and Las Vegas since its maiden ceremony in 1984, the Nokia had hosted the event for the past two years.
The 2012 Video Music Awards will be broadcast live on MTV on Sept. 6.