A Chicago jury on Friday convicted William Balfour, the former brother-in-law of singer Jennifer Hudson, in the murders of Hudson's mother, brother and 7-year old nephew.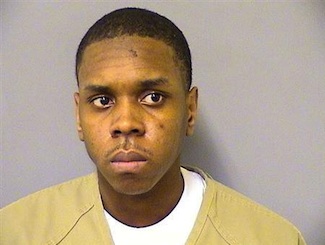 Balfour, who faces a mandatory life sentence, was accused of killing the three back in 2008 out of rage. Prosecutors claimed he reacted to his belief that his ex-wife, Julia Hudson, was dating another man.
Balfour's attorneys insisted the police just wanted to arrest someone because of the high-profile nature of the case.
Prosecutors claimed Balfour shot Hudson's mother, Darnel Donerson, in her living room and her brother Jason in bed. He then abducted Hudson's nephew Julian King and shot him in an SUV.
Hudson, the former "American Idol" contestant who won an Best Supporting Actress Oscar in 2006 for "Dreamgirls," testified during the trial and was crying as the verdict was read.
The trial began April 23, with more than 80 witnesses appearing for the prosecution over two weeks. The jury deliberated more than three days before convicting Balfour of three counts of first-degree murder, home invasion, residential burglary, aggravated kidnapping and possession of a stolen vehicle.
The defense has said it will appeal.