Can MySpace be saved?
That's the question facing the sickly social network's new owner Specific Media. Instead of picking up the site for parts, the Irvine-based online advertising network's CEO Tim Vanderhook says he is serious about relaunching MySpace as a digital entertainment destination (Pictured left).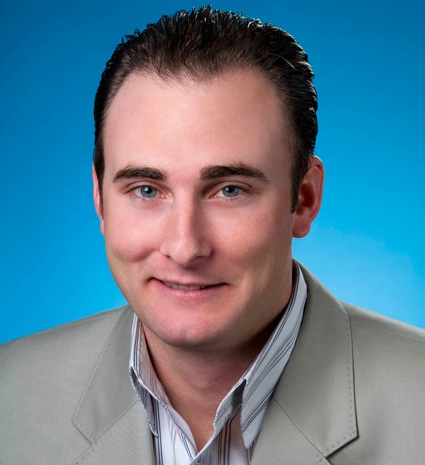 He's certainly got one big name in his corner who could help make those ambitions more than just a pipe dream.
Shortly after picking up MySpace from News Corp. for $35 million on Wednesday, Specific Media said that it was bringing on Justin Timberlake to serve as the site's creative director.
Also read: Sexy's Back: Justin Timberlake to Lead MySpace's Creative Strategy
It was a move that no one saw coming, instantly generating more excitement around MySpace than the site has seen for years. Fresh off his coup, Vanderhook told TheWrap about his vision for MySpace, how Timberlake will be involved, and why the social network fell behind Facebook.
MySpace is seen as a tarnished brand. Will it be difficult to make people care about it again?
We still have 70 million people coming to the site that would disagree with that statement. One thing that we love about MySpace is that it's iconic, and when it comes to the online space, iconic brands always have the ability to bounce back.
How did Justin Timberlake come onboard? Did you know him before?
No, we didn't know him. When it comes to creative ideas, we're not professional content creators. We're not artists or musicians. We wanted to find a multi-faceted person who is all of those things, so we were sitting in a room thinking about who that person would be, and Justin was the name that came up.
We reached out to anyone who could get ahold of him and eventually we got a meeting. We talked about MySpace and told him we wanted to find a partner to guide our creative course, and something about MySpace just struck a cord in him. He's very passionate about helping young artists get discovered and within that meeting he was coming up with hundreds of ideas instantly.
How involved will Justin be in the company's day-to-day operations?
Obviously, he has many careers that he has to take care of, so his time is limited, but his passion and involvement are high. He will have an office at MySpace and he will have six people working directly for him, who will be executing on what he wants to do.
Did his role playing Facebook guru Sean Parker in "The Social Network" make him more interested in being involved in MySpace?
No, that just happened to be ironic. He was more interested in what we were doing from a strategy perspective.
So you're not worried he's a Facebook plant?
Not at all. He has way too many good ideas to be working for Facebook.
Does his involvement mean MySpace's primary focus will remain music?
We view it as a digital entertainment destination, with music being a huge portion of that. We have a fantastic license to stream ad-supported music on demand, but we're going to look broadly at the entertainment industry.
We don't want to be solely a social network. We feel and look more like Yahoo, Microsoft or Facebook than an online ad network. It's more about becoming a big digital media company.
Looking back, why do you think MySpace lost traction?
There are lots of things that it could have done better. One thing that hurt MySpace was advertising. When it sold ad rights to Google, MySpace couldn't innovate and explore with different formats. There was just way too much of it. I realize that's an odd statement coming from someone who lives and breaths advertising, but there were too many ads of a low quality, and it just became annoying.
Do you have a MySpace account?
I do. I had one for some time, and I've had one active for the last few months. I was trying to keep my information off that though while I was trying to acquire the company, because I wanted to keep things quiet. I didn't want the activity level going crazy.