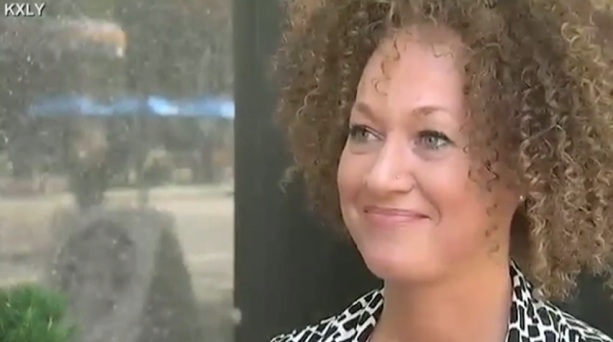 Civil rights activist Rachel Dolezal is under intense social media scrutiny on Friday after being accused of misrepresenting her race.
The head of a local chapter of the NAACP in Spokane, Washington, Dolezal has claimed to be black, but even her own parents say that she is white.
"We do not understand why she feels it's necessary to misrepresent her ethnicity," Dolezal's father, Lawrence Dolezal, told CNN on Friday, while his wife, Ruthanne, said: "Rachel has chosen to distance herself from the family and be hostile towards us. She doesn't want us to be where she is, she doesn't want to be seen with us because it ruins her image."
Also Read: Suge Knight Murder Case: Lawyer Claims Racial Bias, Alleged Victim Testifies
The 37-year-old is also a professor of Africana studies at Eastern Washington University, where she specializes in black studies and African American culture.
Rather than being African American, however, Dolezal's roots are German and Czech, with traces of Native American ancestry. Her Montana birth certificate states that both her parents are Caucasian.
A freckled blonde as a child, Dolezal now has tightly-curled, ethnic-style hair and tanned skin. In a lecture posted on YouTube, she speaks about the history of African American hairstyles and says she will describe "what happened to our hair here in America" when slavery meant certain kinds of styles were banned.
According to her parents, she grew up with adopted black siblings, attended school in Mississippi with primarily African American friends and began changing her appearance in 2004. She also married and subsequently divorced an African American man, they said.
Also Read: Isaiah Washington Ripped on Twitter for Telling Chris Rock: 'Adapt' to Racial Profiling
Despite the outcry, the NAACP has stood by Dolezal. "We represent all civil rights issues, regardless of a person's ethnicity. And the quality of the work that she has done to elevate the issues of civil rights in that region is what we applaud," regional President Gerald Hankerson said. "It's unfortunate that this has become a trending conversation when there's a lot more important things that are going on in America that we should be better addressing."
But trending it is, as social exploded with heated reactions and the creation of the hashtag #AskRachel, where Twitter users asked Dolezal questions that black people could easily answer.
See the tweets below.
So is #RachelDolezal white and gold or blue and black?

— Debbie (@mosesmosesmoses) June 12, 2015
I'm perfectly happy accepting Caitlyn Jenner as female and Rachel Dolezal as black.

— David Burge (@iowahawkblog) June 12, 2015
You don't have to be black to work and believe in the NAACP but you do have to be black to be black. #RachelDolezal

— Sarah Colonna (@sarahcolonna) June 12, 2015
We got Michael Jackson and you got #RachelDolezal. Totally unfair trade.

— Sarah Colonna (@sarahcolonna) June 12, 2015
you know that #RachelDolezal was someone's black friend, and now they're panicking.

— Laurie Kilmartin (@anylaurie16) June 12, 2015
Would love to see #RachelDolezal tanning and perm bills – must be astronomical.

— Montel Williams (@Montel_Williams) June 12, 2015
We accept that a person can identify as transgender. Could 'trans-ethnic' be a real thing? #RachelDolezal

— mia farrow (@MiaFarrow) June 12, 2015
I declare February 29th as #RachelDolezal Day because it's generally not a part of Black History Month, but every 4 years it pretends to be.

— Mr. Cub 1931-2015 (@JeffOutLoud) June 12, 2015
This #RachelDolezal is all my fault. I am so sorry, America. Good news is MY BOOK WORKS #howtobeblack… https://t.co/kuSZblBVy6

— Baratunde (@baratunde) June 12, 2015
Craig got fired on his day off stealing _________? A. Money B. Boxes C. Shoes #AskRachel

— Ash K (@sincerely_AK) June 12, 2015
How much sugar you put in the koolaid? A. Teaspoon B. Tablespoon C. 1/4 cup D. Enough to taste the diabetes #AskRachel

— Kei (@iamKeiwi) June 12, 2015
What is in this tin? A) Barrettes B) Cookies C) Nana's sewing kit #AskRachel pic.twitter.com/QYTmbSnVSn

— Tpindell (@Tpindell) June 12, 2015