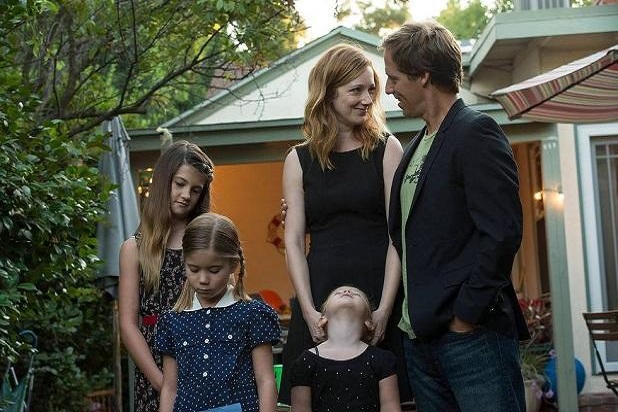 The new FX comedy "Married" starring Nat Faxon and Judy Greer drew 1.5 million total viewers with its premiere episode in Live + 3 Day numbers, which accounts for people who tuned in on its July 17 premiere date as well as the following three days.
In the 18-49 demographic most sought by viewers, the initial airing of the comedy grabbed 1.1 million viewers in Live + 3.
Also read: FX: Let's All Be More Patient About Ratings
Across multiple airings, "Married" accumulated 2.2 million total viewers in Live + 3, with 1.6 million of them in the key demo.
Executive produced by Andrew Gurland, "Married" stars Faxon and Greer as Russ and Lina Bowman, who can barely remember what life was like before kids, debt, and suburbia rained on their romance — but every once in a while, in between the arguments about their declining sex life and who's driving carpool, they are reminded what drew them together in the first place – they're best friends.