NBC has made "The Voice" the top-rated show of the season with a $20-million-plus promotional push for a Monday-night musical lineup that also includes "Smash." The question is whether "The Voice" can stay on top, and "Smash" can begin to live up to its hype, as well.
New NBC entertainment chairman Robert Greenblatt has made no bigger gamble since taking over at the fourth-place network early last year.
Also read: 'Voice' Is Season's Top-Rated Show — Can 'Idol' Recapture First Place?
A knowledgeable NBC insider tells TheWrap that NBC has invested at least $20 million in marketing for "The Voice" and "Smash." On Wednesday, NBC announced it would try to build on the success of "The Voice" this season by expanding it to two nights next month.
Also read: 'The Voice' and 'Smash' Rise to Give NBC a Ratings Win
For "Smash" alone, the marketing budget is slightly under $10 million — considerably above the $5.5 million to $8 million that a midseason series typically would command. And that's on top of the millions of dollars the network spends to produce the scripted show that includes elaborate staged theatrical numbers each week.
The marketing money is even more staggering given that it doesn't include the ads for "Smash" and "The Voice" that ran on this year's Super Bowl.
The question is: Will it be worth it?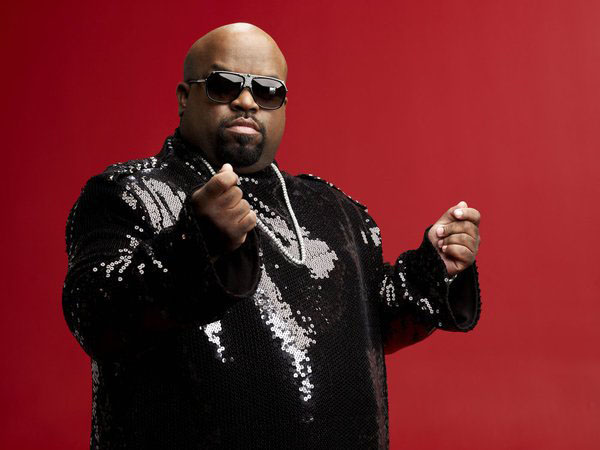 It's hard to quibble with "The Voice"'s success so far. Except on Feb. 27 — when a rain-delayed Daytona 500 race pushed Fox to a rare Monday-night win — the singing competition has taken the top ratings slot on each Monday night since its Feb. 6 premiere in the Mondays-at-8 timeslot.
Of course, "The Voice" was already a hit last season; it remains to be seen whether "Smash" will pay off in the same way.
The Steven Spielberg-produced "Smash" — which boasts a cast that includes Emmy Award-winning actress Debra Messing, Oscar-winning actress Anjelica Huston and "American Idol" favorite Katharine McPhee — premiered to respectable numbers on Feb. 6, posting a 3.8 rating/10 share in the adults 18-49 demographic with 11.5 million total viewers.
Also read: 'Voice' and 'Smash' Score as NBC Gamble Pays Off in First Week
But since then, the numbers have slipped.
The most recent episode on Monday had a 2.7/7 in the demo and 7.9 million total viewers — an improvement over some prevous weeks. And that was with CBS' formidable Monday-night roster, which includes such heavy hitters as "How I Met Your Mother" and "Two and a Half Men," in repeats. (The show's direct competition on ABC, "Castle," was also a repeat.)
To be sure, several factors could hold back "Smash" from becoming a runaway ratings hit like "The Voice." While "The Voice," as a competition series, virtually compels its audience to watch when it airs, "Smash," as a drama, is more amenable to DVR viewing, which doesn't show up on the roster the next day. (And for the older audience that "Smash" is geared toward, a Mondays-at-10 timeslot can be a daunting thing best left for viewing the next day.)
Also read: 'Voice' Judges All Returning for 3rd Season — In the Fall
Plus, as Brad Adgate, senior vice president, research at Horizon Media Inc. notes, the series faces direct genre competition in the form of ABC's "Castle" and CBS's "Hawaii 5-0," both popular series.
"I think there are a few reasons," Adgate told TheWrap. "Lower usage, competition from two other dramas at 10 p.m. and a big playback time period could all contribute to lower ratings for 'Smash.'"
There's also the matter of narrower appeal. How big of an audience is there for a series about the backstage drama of a Broadway production — let alone the backstage drama of, specifically, a Marilyn Monroe musical?
Adgate suggests that the series might have benefited from the promotional push for the show — but that doesn't necessarily translate into audience retention.
He said it's not surprising that there was a dropoff since its premiere. "There were a lot of promotions, and that will encourage sampling. [But] ratings fell throughout each quarter-hour; clearly it wasn't for everyone."
Even so, indications are that the show has exceeded NBC's expectations so far, especially after this week's increase.
For Greenblatt, there's a personal investment in making sure that "The Voice" and "Smash" thrive — "The Voice" is his first bona fide hit since he took over NBC Entertainment a little over a year ago, and "Smash" was an idea that he carried over from his tenure at Showtime.
But with other series receiving big marketing pushes from NBC — the dramas "Awake" and "The Firm," as well as the upcoming reality series "Fashion Star," have all received large campaigns, complete with expansive outdoor ads — one has to question whether NBC might be spreading itself too thin, with too many priorities to be juggled.
And that might lead to a situation dire enough to give anyone a case of the Mondays.