Neil LaBute is writing and will direct a follow-up to his Tony-nominated "Reasons to Be Pretty" that will open off-Broadway in May 2013, an individual with knowledge of the production told TheWrap.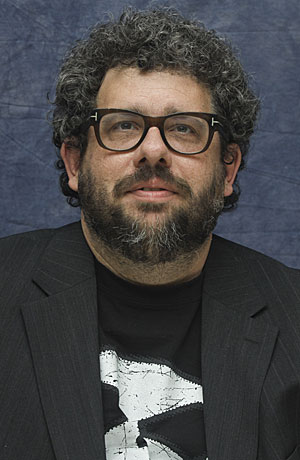 Titled "Reasons to Be Happy," the new play is scheduled to open at MCC Theater on May 16 and run through June 23. No cast has been set.
Also read: Neil LaBute: Stupidity Caused My Hollywood Breakthrough
"Reasons to Be Happy" follows the four characters in "Pretty" -- Greg, Steph, Carly and Ken -- three years after the original play. Steph is now married to another man, following her breakup with Greg in the first play. Greg, meanwhile, is starting a relationship with Carly, Steph's best friend and a single mother who has divorced Greg's hot-headed co-worker, Kent. Now Steph and Greg want to give it another go, and romantic chaos ensues as the four characters search for happiness.
"Reasons to Be Pretty" was the third in a trilogy of LaBute plays, along with "The Shape of Things" and "Fat Pig," dealing with physical beauty. It received three Tony nominations -- for Best Play, Actor in a Play (Thomas Sadoski of HBO's "The Newsroom") and Featured Actress in a Play (Marin Ireland).
LaBute, whose other plays include "Wrecks," "This Is How It Goes" and "The Break of Noon," is MCC Theater's playwright-in-residence. His film credits include "In the Company of Men," "Your Friends and Neighbors," "Nurse Betty" and "Possession."