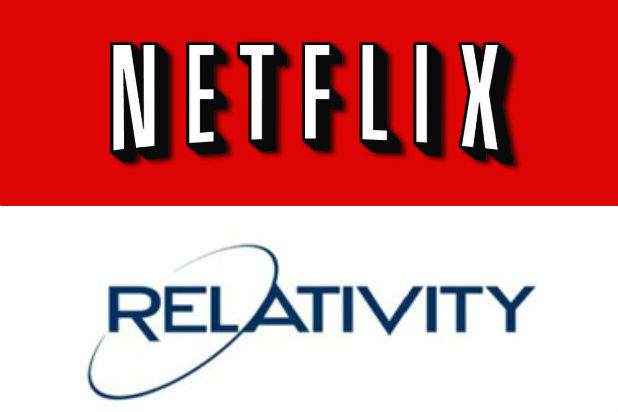 Bring on the "House of Cards" puns — Netflix and Relativity went head-to-head on Thursday in a shouting match Frank Underwood would applaud.
The streaming company filed an objection at the New York Bankruptcy Court to the movie studio's ongoing Chapter 11 reorganization — in which it casts major doubt on newly installed studio heads Dana Brunetti and Kevin Spacey (who, coincidentally, plays Underwood on Netflix's flagship original series).
Netflix asserts it's a major part of Relativity's ongoing revenue stream thanks to the licensing fees it pays to Ryan Kavanaugh's media company in return for studio titles like Gugu Mbatha-Raw's "Beyond The Lights," which is currently available to subscribers.
Also Read: Relativity Media Hires Kevin Spacey, Dana Brunetti to Run Studio
In documents obtained by TheWrap, Netflix counsel said there is "considerable doubt" as to who is running the show. Spacey's title at Relativity is chairman and Brunetti's is President, yet Kavanaugh remains CEO and has a seat on the Board of Directors. He's also recruited hedgefund honcho Joseph Nicholas to infuse the company with cash and presumably occupy a role as decision maker.
Netflix wants to know, who is actually in the power seat — and where precisely the money is to keep it moving?
"The debtors have not yet even demonstrated their ability to finance the payments necessary to emerge from bankruptcy, to say nothing of the continued viability of the company," attorneys for Netflix said.
Also Read: Relativity Projects Profits on Upcoming Movies, Loss on Rooney Mara's 'Secret Scripture'
Relativity, however, envisions this attack on their fledgling infrastructure as they have numerous claims prior — and see it as a kick while they're down, in this instance to leverage a better licensing fee for future projects.
"In 2012, Relativity signed a distribution deal with Netflix whose terms were by far the most favorable of any studio. This objection is nothing more than a blatant attempt by Netflix to use the chapter 11 process to once again renegotiate the agreement, which does not expire until 2018," a spokesperson for Relativity said in a statement.
Relativity will next appear in court before U.S. Bankruptcy Court Judge Michael Wiles on Feb. 1.