Netflix has joined the ranks of other giant tech companies with their own font, and unveiled Netflix Sans on Wednesday.
The font was created by Netflix's in-house design team in partnership with foundry Dalton Maag to use for branding and marketing purposes. Design lead Noah Nathan said that the font will make Netflix's brand identity more "ownable," as well as offsetting licensing costs.
"With the global nature of Netflix's business, font licensing can get quite expensive," Nathan said, according to AdWeek. "Developing this typeface not only created an ownable and unique element for the brand's aesthetic…but saves the company millions of dollars a year as foundries move towards impression-based licensing for their typefaces in many digital advertising spaces."
Also Read: Amy Poehler to Direct, Star in 'Wine Country' for Netflix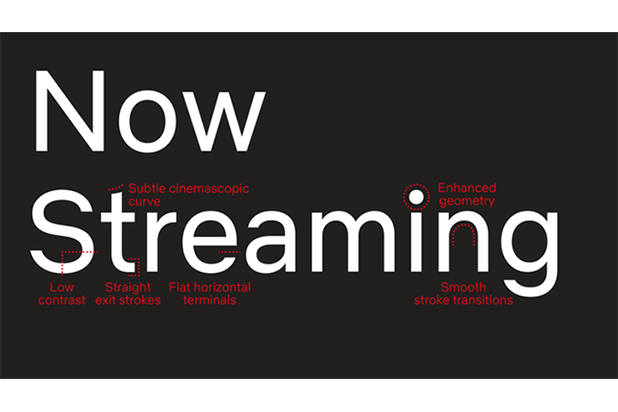 "The unique characteristics of the typeface were chosen very carefully as it is meant to serve both display and functional purposes," Nathan added. "The clean and neutral lines give without taking, favoring art over distraction, and eliminating excess. The arched cut on the lowercase 't' is discreetly inspired by the cinemascopic curve that is so iconic to the brand's wordmark and symbol."
Nathan was joint lead with Tanya Kumar, and they worked with Andre do Amaral, David Gallagher, Monique Adcock, and the team at Dalton Maag do create the font.