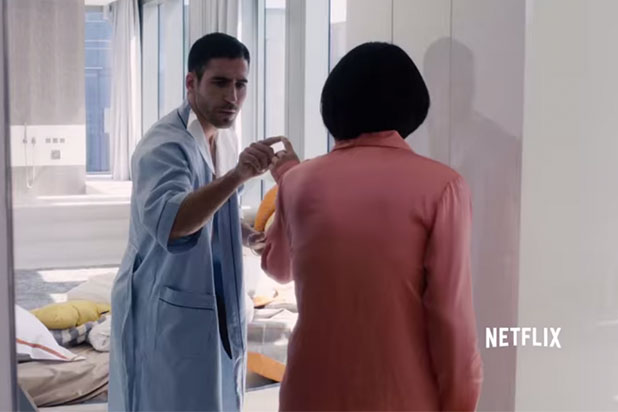 Netflix's sci-fi drama "Sense8" will return for Season 2, the cast announced via a video message to fans Saturday.
The video landed on August 8, which in the show is when all "sensates" are born. The show, executive produced by Lana and Andy Wachowski and J. Michael Straczynski, follows eight strangers from around the world who discover they've manifested the ability to see, hear and feel each other.
In the video, after a musical rendition of "Happy Birthday" from cast members, they revealed they are coming back for a second season.
Also Read: TheWrap's TV Stars and Showrunners Exclusive Portraits (Updating Photos)
Earlier this summer at the Television Critics' Association's summer press tour, showrunners remained mum on news of a Season 2 renewal.
"We're still awaiting word. We're in the process," said Straczynski at the time. "It's cautiously optimistic. But ultimately it's Netflix's call."
Also Read: 'Sense8' Star Jamie Clayton on Playing a Trans Character Well Past Transition: 'Nomi Is the First'
There's no word yet on how many episodes Season 2 of "Sense8" will consist of, though Season 1 had 12 episodes, which are all now currently streaming on Netflix.
Birthdays are just the beginning. #sense8 is reborn. https://t.co/tmMV66gKhm

— Netflix US (@netflix) August 8, 2015