Advocacy groups for the deaf and hard of hearing are sending a message loud and clear to Netflix and Time Warner: Add closed captions to to your online content, or face the legal consequences.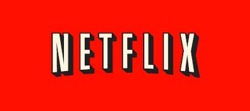 Both Netflix and Time Warner were slapped with lawsuits this week over a lack of captions in its content this week. The National Association of the Deaf (NAD) announced on Thursday that it had filed suit against Netflix in U.S. District Court, District of Massachusetts, Western Division. The group's lawsuit alleges that Netflix is violating the Americans With Disabilities Act by not providing closed captions on its streaming online content.
According to NAD, Netflix has ignored repeated requests from the deaf and hard-of-hearing community to add captions to its streaming content.
"We have tried for years to persuade Netflix to do the right thing and provide equal access to all content across all platforms," NAD president Bobbie Beth Scoggins said of the suit. "They chose not to serve our community on an equal basis; we must have equal access to the biggest provider of streamed entertainment."
Arlene Mayerson of the Berkeley-based Disability Rights Education and Defense Fund, which is representing NAD in the suit, said that Netflix has "no excuse" for failing to provide closed captioning on its videos, adding, "Netflix admits that there is no technological issue."
NAD is joined in the suit by the Western Massachusetts Association of the Deaf and Hearing-Impaired (WMAD/HI) and an unnamed deaf Massachusetts resident.
The lawsuit against Netflix came just a day after a suit against Time Warner was filed in Superior Court of California by the Greater Los Angeles Agency on Deafness (GLAD) over much the same issue. GLAD"s class-action lawsuit, filed on Wednesday, alleges that CNN.com — which is owned by Time Warner — is violating the Unruh Civil Rights Act and Disabled Persons Act, by failing to provide equal access to its online videos via closed captioning. According to GLAD, there is "readily available technology" that would allow CNN.com to add closed captions to its video content.
GLAD is joined in the suit by three individual plaintiffs.
"The lack of captioned videos means that millions of people with hearing loss will continue to be denied equal access to video news content on CNN.com," Anna Levine, the plaintiffs'' attorney in the suit, said. Levine characterized CNN.com's lack of closed captions "astounding."
Netflix and CNN did not immediately respond to TheWrap's requests for comment.