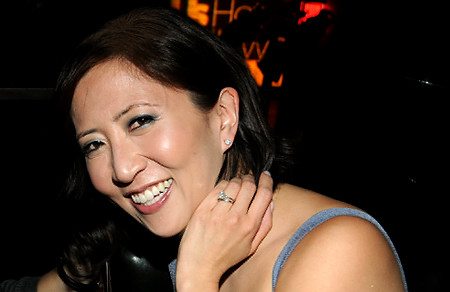 The outward changes at the new Hollywood Reporter have led to an estrangement inside the newsroom – between Janice Min and the staff she has brought in, and the veteran journalists who take orders from the newbies and are otherwise ignored.
The alienation has become so severe that the legacy staff have a secret name for the new team: "The Others," according to several insiders.
The pre-Min journalists live in a strange purgatory (none will be named in this post, but information came from several places), where they have little say and less contact with the new team. The painful word from inside the newsroom at THR is that Min (above, left) has little to do with them — doesn't speak to them, or look people in the eye.
That may be no surprise.
As WaxWord has written about recently, Min has started to implement her plan to take THR to a more consumer, celebrity-focused publication.
The plan to focus on the website, and move the paper-thin print daily to a weekly product is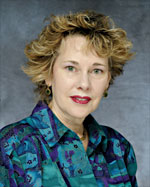 underway. Indeed, a pdf version of the daily is meant to replace print within a couple of months. No word on when that long-awaited print weekly version is to be unveiled.
We've also written about the spending spree that has seen salaries among some soar to up to $1 million.
No surprise, then, that a two-tiered caste system has become obvious.
Min has not bothered with diplomatic niceties with the staff that was previously in place, and is not winning any friends among them either. (Said one: "She didn't even introduce herself to numerous key people," and hasn't acknowledged them since arriving)
Min did not respond to emails and two phone messages seeking a response.
While Elizabeth Guider (right) is still technically the editor, she currently functions as a "glorified reporter," as one person put it, with no management or editorial decision-making power.
Instead, all headline and important editorial decisions are made by Min and her team, communicated via email to managing editors Mike Barnes and Todd Cunningham.
But word is they are looking for a new managing editor, presumably to report to Owen Phillips, the former editor of the Wall Street Journal's glossy magazine, who is now Min's executive editor. Most think that the ME job is likely to go to another former Us Weekly staffer. Min continues to add those people to her team. 
Meanwhile a new Human Resources director, installed by Min, has an office off the newsroom instead of where the administration people sit. Even that executive talks not to colleagues on the floor, but to Min – and gives the strong impression that she's taking notes about what's going on around her.
Change is tough all around, but the split editorial personality at THR noted by many is apparently borne out in the day to day of the newsroom.
And among the legacy journalists, the feeling is they are just waiting for the end.
Read also: Spending Stories: Richard Johnson and Other $1M Offers at THR