Electronic Arts will develop and a publish a series of new "Star Wars" video games under a new multi-year licensing agreement signed with Disney, the companies announced on Monday.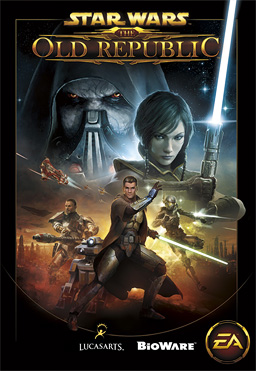 EA, one of the largest video game publishers in the world, will develop games for "a core gaming audience," according to the release, and will publish said games for all gaming platforms. Disney will maintain the rights to develop games for mobile devices and social networks. Financial terms of the deal were not disclosed.
"This agreement demonstrates our commitment to creating quality game experiences that drive the popularity of the Star Wars franchise for years to come, John Pleasants, Co-President of Disney Interactive, said in a statement. "Collaborating with one of the world's premier game developers will allow us to bring an amazing portfolio of new Star Wars titles to our fans around the world."
The deal comes a month after Disney announced dramatic cuts at LucasArts, the longtime home for all "Star Wars" game. The company had to lay off more than 200 people as it transitions from making games to licensing its wealth of intellectual property. Disney, which acquired LucasArts parent company Lucasfilm last October, wanted to remove LucasArts from the expensive busness of developing and publishing games for consoles and the aforementioned core audience.
Electronic Arts already has experience with "Star Wars" games, publishing "Star Wars: The Old Republic" in 2011.
"Every developer dreams of creating games for the Star Wars universe," EA Labels President Frank Gibeau said in a statement. "Three of our top studios will fulfill that dream, crafting epic adventures for Star Wars fans. DICE and Visceral will produce new games, joining the BioWare team which continues to develop for the Star Wars franchise."