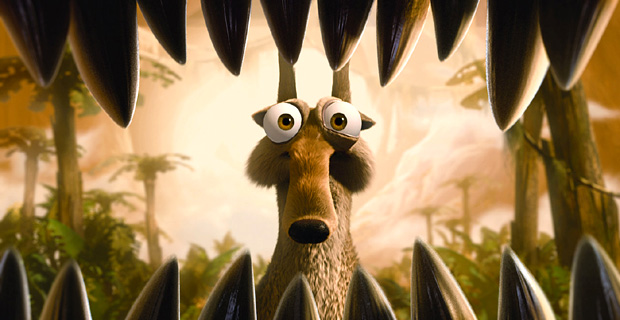 Rupert Murdoch's News Corp. said on Wednesday that profits increased 11 percent during its 2010 fiscal first quarter – due in part to double-digit increases by its film, cable and book publishing businesses.
Those strong gains, however, were offset by its television, satellite and newspaper segments.
Overall, the company's first-quarter operating income was $1.04 billion, up 9 percent over the same period last year.
"The strategic steps we took last year to ensure stability during the downturn have proven successful," Murdoch said in a statement accompanying the results, "with significant cost reductions offsetting much of the revenue declines. … The economies in which we do business are clearly in better shape than they were a year ago."
News Corp.'s film division generated operating income of $391 million during the fiscal first quarter, compared to $251 million during the same period last year. The company said its animated "Ice Age: Dawn of the Dinosaurs" has made more than $880 million worldwide – making it the "highest international grossing animated film of all time" and "third highest international grossing film ever."
Revenue from the home video release of "X-Men Origins: Wolverine" and "Taken" on pay-per-view also contributed to the first-quarter bounty.
The company's cable networks, including Fox News, saw a 41 percent increase in operating income to $495 million. FNC itself saw its highest ever gain in quarterly profit – 79 percent – due to increased affiliate revenues and "lower political coverage costs."
News Corp.'s HarperCollins imprint saw increased operating income of $17 million, driven by strong sales of Maurice Sendak's "Where the Wild Things Are."
Operating income from its newspapers, however, was just $25 million during the quarter, compared to $134 million during the same period last year – a result of lower advertising revenue across its portfolio of newspapers, including the Wall Street Journal and New York Post.
News Corp. said the declines were partially offset by increases in circulation revenue and a price hike by the Journal.
Speaking to investors from Sydney, Australia, Murdoch said he sees "encouraging trends in most of our businesses," including cable advertising. "We appear to be emerging from the bottom of that cycle."
Murdoch said he was encouraged by Fox's baseball ratings. "For the ALCS, we were up 35 percent" over 2008, he said. "Our World Series ratings are up 36 percent."
Of the film division's success, he added: "I am confident moviegoers will be as moved as I was by James Cameron's 'Avatar,'" due out later this year.
Murdoch, who has been a vocal proponent of charging for online content, said his plans to charge across all of his news websites has been progressing well. "WSJ.com has more than 1 million paid subscribers," Murdoch said. "This is an important data point as we work to get paid from all our news services online."
When asked if the Journal is profitable, Murdoch said, "Yes, barely, but yes."
The chairman also shot down rumors News Corp. had any real interest in joining Comcast in the race to acquire NBC Universal. "We're not interested in NBC," he said. "And we're not in any talks at the moment."
As for MySpace, News Corp.'s struggling social network, Chase Carey, deputy chairman, president and COO, said it "is clearly still a work in progress."
"We're not trying to compete with Facebook," Carey said, adding that a realistic goal is to "develop social leadership in key content areas, including music."
Murdoch, however, cautioned investors not to get too giddy over early fiscal returns. "In the next few months, to beat last year's figures is going to be pretty easy."
He added: "Last year at this time, the bottom fell out of the business."