News Corp.'s attempted takeover of British broadcaster BSkyB will not be completed until 2012 — if the deal happens at all.
News Corp. announced Monday it is "withdrawing its proposed undertakings," one of which was a promise to spin off Sky News as a separate entity. That was the biggest in a series of concessions News Corp. had made to avoid certain regulatory hurdles in its effort to close the deal.
News Corp would still have held a minority stake, but in spinning off Sky News as a separate company it would have alleviated concerns about its U.K. market share.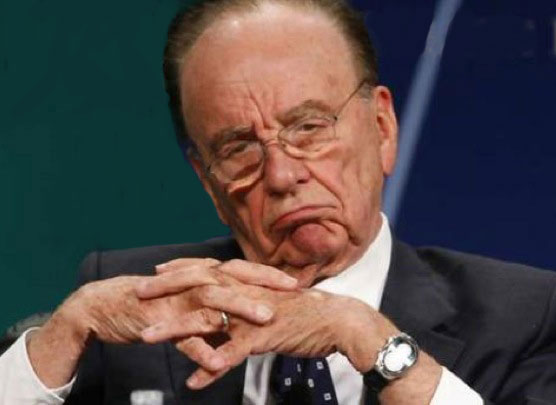 Also read: Scandal Grows: Gordon Brown Hacked by News Corp.'s Sunday Times
In response, British culture secretary Jeremy Hunt said he will send the proposed takeover back to the Competition Commission. The need for its approval will delay the deal at least six months, and Hunt has said the decision will not be made until next year.
News Corp. had said previously it would cooperate with the Competition Commission if it got that far: "Should the secretary of state for culture, Olympics, media and sport decide on this basis to refer the proposed transaction to the Competition Commission for a detailed review, News Corporation is ready to engage with the Competition Commission on substance," it said in a statement.
Also read: News Corp. Shareholders Sue Over Phone Hacking Scandal
The Competition Commission will take at least 24 weeks to examine whether News Corp.'s takeover would reduce the plurality of media ownership in the UK, a conclusion drawn by Ofcom last year. The commission can use an extra eight weeks to make a final decision, at which point the case is forwarded back to government.
News Corp.'s decision not to spin off Sky News — and the ramifications of that move — followed mounting pressure to end the deal.
Even deputy prime minister Nick Clegg had beseeched Murdoch to "do the decent thing" and end the deal. Clegg's statements to the BBC came after he met the family of Milly Dowler, a murdered teenager whose phone had been hacked by News of the World. It was the hacking of her phone that sparked this most recent phase of the scandal.
Even if the BSkyB does eventually happen, both it and News Corp. continue to take a beating in the market. Both stocks dipped as the scandal erupted last week, and the news only got worse on Monday. BSkyB shares have now dropped below what News Corp. was going to pay in the deal for the first time since last June.