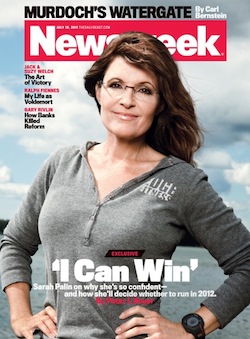 When the Daily Beast and Newsweek merged last October, most people in media circles started a countdown for the end of the magazine's website. The wait is over.
Daily Intel is reporting that Newsweek.com will close July 19, at which point it will become a channel on the Daily Beast. That means that the once-powerful weekly mag's online presence will be equivalent to the "politics," "business," and even "fashion" sections of TheDailyBeast.com.
Since Newsweek puts all of its print content online, the Newsweek channel will be updated once a day to rotate features from the magazine. The channel will also hold all of the archives. However, any Newsweek content that is not in the magazine will be a part of the overall Daily Beast structure.