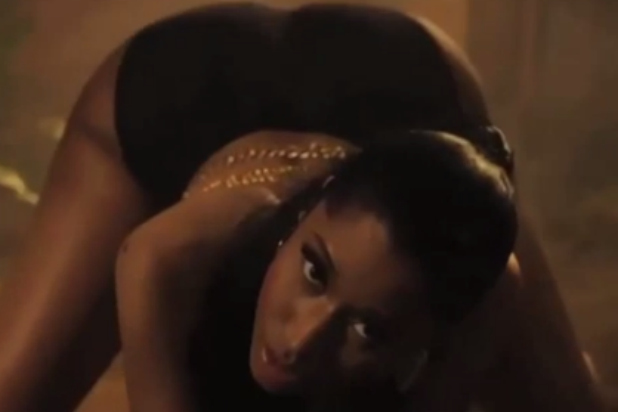 Nicki Minaj will bring her "Anaconda" to the MTV Video Music Awards, the network announced on Wednesday.
The hip-hop star will be performing her new single for the first time on television since it was released earlier this month.
Also read: Nicki Minaj Finally Unleashes 'Anaconda' and It's as Explicit as You'd Expect (Audio)
Minaj joins previously announced performers Usher, Ariana Grande, 5 Seconds of Summer, Beyoncé, Maroon 5, and Iggy Azelea at the annual award show, which airs live from The Forum in Inglewood, Calif., on Aug. 24.
Minaj has earned two VMAs to date, and performed her first number one single, "Your Love" at the pre-show in 2010. In 2012, she paired with Alicia Keys on the main stage for a performance of Keys' "Girl on Fire."
See photos: 7 Cheeky Nicki Minaj 'Anaconda' Cover Spoofs – From 'Simpsons' to 'Spongebob'
"The VMAs is a pretty big deal so people go all out for it," Minaj said in a statement. "I am very, very excited and looking forward to the performance."