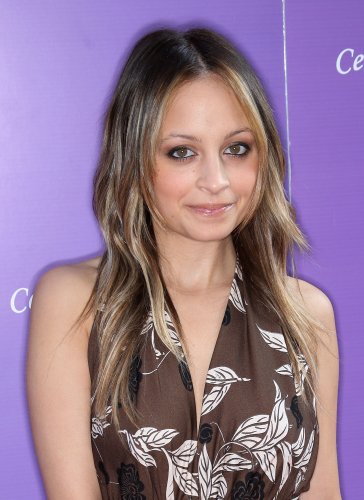 Only a few feet separated celebrity oddity Nicole Richie from paparazzi this afternoon, but for once the photogs took no pictures.
Instead, they sat quietly, unrepresented by lawyers, in a downtown civil court hearing while a judge listened to testimony about their rear-ending Richie's car Oct. 5.
At the end of the day, Richie was granted an extension of an existing temporary restraining order against the two men, Ivon Miguel and Eduardo Cerri Arrivebene.
The paps, who are facing criminal charges related to the incident, must remain 50 yards away from Richie and her two toddler children, and not communicate with them.
For good measure, Judge Carol Boas Goodson prohibited them from owning guns.
If it weren't for the "Richie" tattoo on the back of her neck, coughing, wan-looking plaintiff could have been mistaken for a waif from a Dickens novel.
She testified how the two men had been tailing her down Wilshire Boulevard from the moment she'd left her home for a business meeting in Beverly Hills. After turning off the boulevard, Richie stopped her 2008 Range Rover at an intersection and was struck from behind.
Her boyfriend, rock singer/MTV personality Joel Madden, was not in the car during the fender bender but testified that Miguel and Arrivebene were constantly staking out the couple's home.
The contentious nature of both anti-pap TROs and intrusive technologies that are pulverizing celebrity privacy quickly became apparent when a Superior Court public information officer swooped down on Arrivebene's girlfriend, accusing her of taking pictures in court with her cell phone.
The young woman, dressed entirely in black, loudly disputed the allegation, causing the proceedings to stop briefly. It was soon arrivederci for Arrivebene's companion, who was escorted out but then let back in. No sooner had she sat down than she was calling out to the judge, protesting the description of the car that hit Richie's as "uninsured."
"That's not true!" the woman declared. "I have insurance!" Apparently Arrivebene was driving his girlfriend's car at the time of the accident.
After everyone calmed down, Judge Goodson ordered the extension of the restraining order. Richie's lawyer, Mark Geragos, smiled at the sentence.
One droll bit of trivia to emerge was that Miguel and Arrivebene often work as a team for the pap agency X-17 – with Miguel doing the yelling at Richie and other subjects, while Arrivebene takes the pictures of their reactions.
Arrivebene was at the wheel during the crash and managed, according to Geragos, to snap pictures at the accident scene of Richie being taken to the hospital. He was soon after arrested.