Spike Lee, Usher and Cheech and Chong have been added to the long line-up of celebrities honoring the eight 2013 Rock and Roll Hall of Fame inductees at the annual ceremony held in Los Angeles this spring.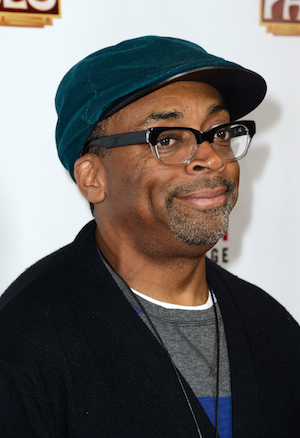 Oscar-nominated director Lee (left) will partner with Harry Belafonte to pay tribute to hip hop group Public Enemy, while comedians Cheech and Chong ("Up in Smoke," "Still Smokin") will present Lou Adler — who produced the duo's movies — with the Ahmet Ertegun Award for Lifetime Achievement. Usher, a new judge on "The Voice," will perform for Quincy Jones, the second Lifetime Achievement award recipient of the evening.
Also read: Donna Summer, N.W.A., Rush Among Rock Hall of Fame Nominees
This year's other inductees include Rush, Heart and Randy Newman — all scheduled to perform — as well as post-mortem inductees Donna Summer and Albert King.
Jackson Browne and John Fogerty will join Newman on stage during his set. Pearl Jam's Mike McCready and Jerry Cantrell of Alice In Chains will perform with Heart during the ceremony, while Chris Cornell will induct the "Crazy on You" rock band.
Carole King, the 2013 recipient of the Library of Congress Gershwin Prize for Popular Song, is also set to perform for record exec Adler, who once served as her manager.
Also read: Carole King Is First Female Songwriter Honored With Library of Congress' Gershwin Prize
No special guests have yet been announced to play with Rush, but Dave Grohl and Taylor Hawkins of the Foo Fighters will present the Canadian rock trio.
The evening celebrating eight artists' induction into Cleveland's Rock and Roll Hall of Fame and Museum takes place on April 18 at L.A.'s Nokia Theatre, where it will be taped for HBO broadcast on May 18.