Do film critics have a future?
New York Times critics A.O. Scott and Manohla Dargis discussed their own future in Friday's paper, and guess what? They think they do.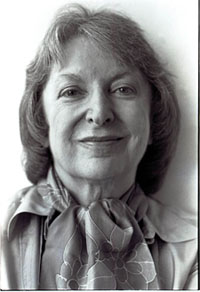 With two books on the famed New Yorker film critic set to hit the shelves later this month – one a collection of her writings, the other a biography – the two reviewers discussed Kael's influence and legacy.
On that subject, Dargis gets in some heavy criticism of Kael, particularly what she dubs Kael's "ethical lapses and cruelties."
"Given how badly she comes across in the biography — palling around with filmmakers she reviewed is merely the beginning — she doesn't set a good example," Dargis writes. She also finds Kael's work uninteresting at this point.
However, most pertinent to the present day was the discussion of the landscape for critics. Dargis kicks off the conversation by noting the rising influence of sites like Rotten Tomatoes and Yelp and how that influence has undermined the film critic.
While Scott seems to avoid this question in a way, questioning how one can quantify the power of a critic, Dargis has no such objections.
She notes the celebrity status of Gene Siskel and Roger Ebert in the 1980s, and suggests that the Internet age has actually benefitted both the critic and the fan.
"There are now more critics than ever and more cinematically knowledgeable ones, too — the diffusion of expertise is one reason that critics no longer have the impact they did," she wrote.
Less impact maybe, but "these are boom times for new and old media studies," she later added.
Film critics defending film criticism. Who'd have thunk it?