President Obama on Tuesday confirmed the appointment of Time Magazine managing editor Richard Stengel as the Department of State's undersecretary for public diplomacy and public affairs.
Shortly afterwards, Time announced that Nancy Gibbs (pictured above) will become the magazine's top editor. Gibbs, 53, will be the first woman to hold the position in the magazine's 90-year history.
"Our journalism has never been stronger, our audience has never been bigger, and just about every day technology is giving us new tools with which to tell great stories," Gibbs said. "I could not be more proud to take over at this exciting and challenging time."
Also read: Time Inc. Acquires American Express Publishing
"I cannot think of a more perfect person than Nancy Gibbs to lead Time," said Time, Inc. editor in chief Martha Nelson. "With Nancy at the helm, I expect Time to continue to flourish and grow on every platform."
Gibbs, Time noted, has written more cover stories than anyone in Time's history — 174, covering a variety of subjects since beginning her career at the magazine in 1985 as a part-time fact-checker. She had been the magazine's deputy editor since 2011.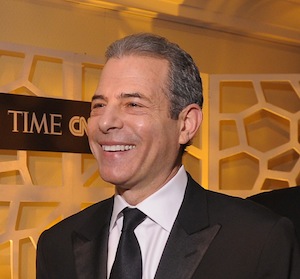 Stengel (pictured right) is among a number of journalists Obama has tapped for top government public relations positions. As undersecretary for public diplomacy and public affairs, he'll be charged with crafting the State Department's public affairs agenda both here and abroad.
Also read: Time Inc. Names Joseph A. Ripp as New CEO
Stengel will need Senate confirmation before the job is official.
As Managing editor of Time since 2006, Stengel moved in and out of politics and journalism. He began his career at a Time writer and correspondent in 1981. In 2000, he was a senior adviser and chief speechwriter for Bill Bradley's campaign. From 2004 to 2006, he was president and chief executive officer of the National Constitution Center in Philadelphia.
Capital New York and Politico were the first to report that Stengel was leaving Time for a job with the Obama administration.