President Obama and outgoing Secretary of State Hillary Clinton will appear on "60 Minutes" in their first-ever joint interview, the White House said Friday.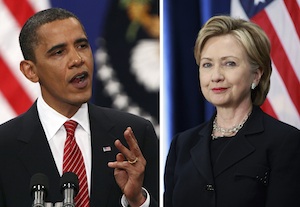 The interview will air on Sunday at 7 p.m. PT during the regular broadcast of the CBS newsmagazine.
Kevin Tedesco, a spokesman for "60 Minutes," told TheWrap that the interview — Obama's first joint interview with anyone but First Lady Michelle Obama — will be recorded on Friday afternoon.
He said the show had no further comment at this time.